IMPORTANT: These instructions are ONLY if both Pan & Tilt are not working at the same time.
Check 1: Make sure the Video is Live
First make sure that the lack of pan or tilt is not because the video is frozen or so heavily delayed that none of the controls are working.
Have something move in front of the camera and verify on the iPad if the object moves on the video with no or very minimal delay.
If the video is delayed or frozen then visit our page "Video is Lagging."
If video is not delayed then proceed to STEP 2.
---
Check 2: Determine how the Pan/Tilt is Failing
If neither pan or tilt is working, it is likely because:
The battery is not supplying the correct voltage to the motors
There is an internal issue in the Wireless Head causing a disconnect between the internal computer and the motors
There is no Pan/Tilt virtual joystick icon on the iPad.
If there IS a virtual joystick but BOTH Pan/Tilt Not Working: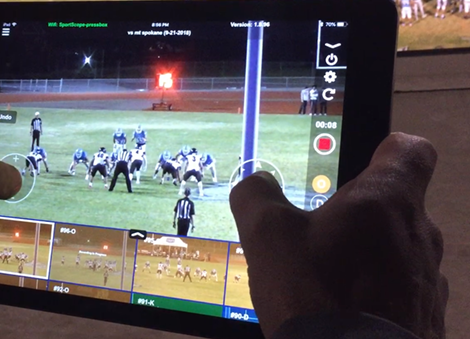 First unplug and replug the yellow Motor Power Cable (1). It is the one with the Yellow tape on the end that plugs into the battery. See photos for reference: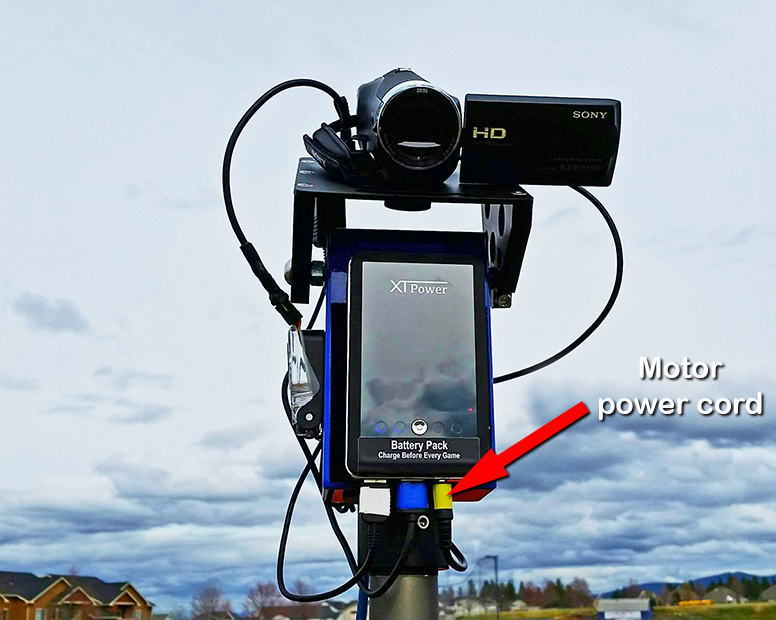 Or: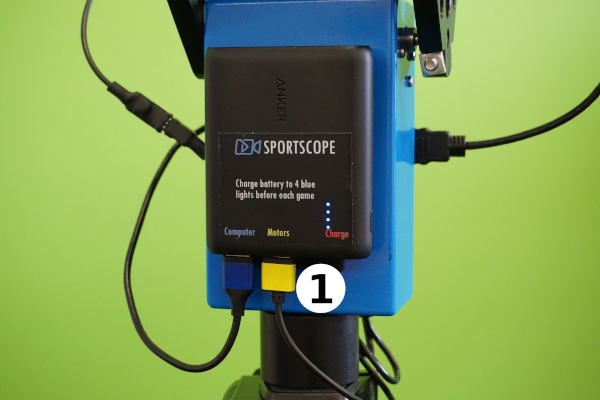 After re-plugging back in the yellow motor cord, your system will temporarily change to Not Connected. Wait for the camera to come back online on it's own. This can take up to 30 seconds. Once it comes back online the pan and tilt should work again.
If you see the virtual joysticks on the iPad but BOTH the Pan and Tilt are still not working after these steps, call Sport Scope Support: 509-204-3270.
---
If there is NOT a virtual joystick: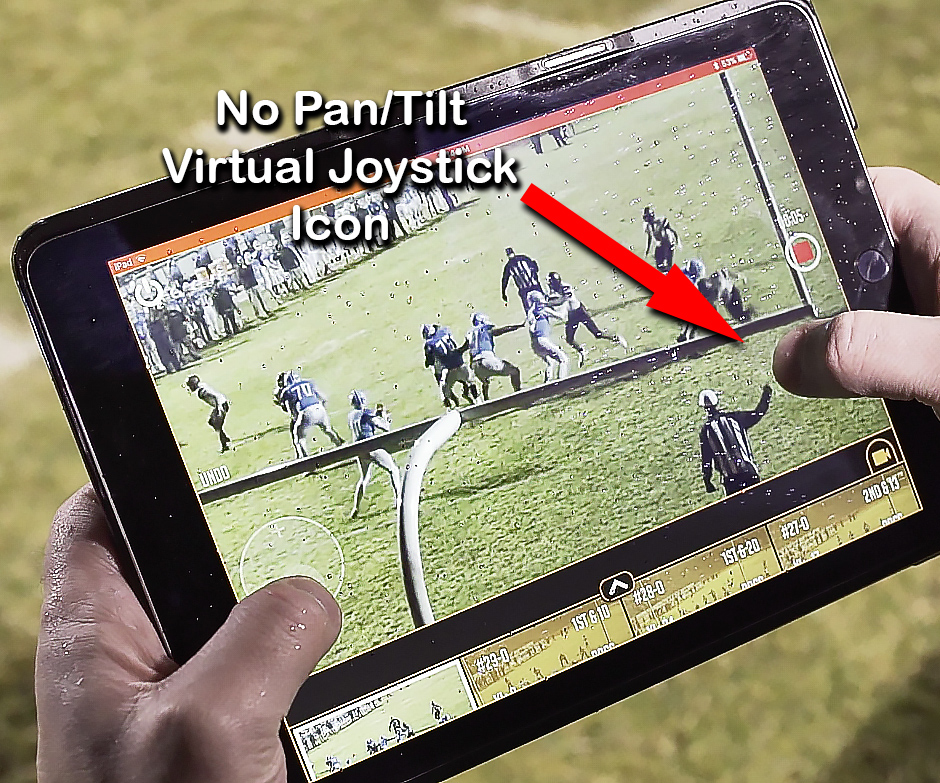 If there is not a virtual joystick on the iPad, then your next step will be to swap the two USB cables on the bottom of the Wireless Head. They are interchangeable. See photo below: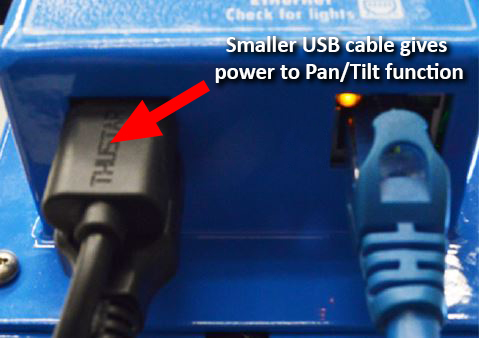 You may need to pull all the power cords from the battery after re-plugging in these cords. Set up the system from scratch again and the Pan and Tilt virtual joystick icon should appear on the iPad
---
If you do not see the virtual joysticks on the iPad after these steps when attempting to control the camera, call Sport Scope Support: 509-204-3270.