Since 2019, nearly all Sport Scope Pan/Tilt heads mount to the tower by one of two ways:
For the first method, the Pan/Tilt head is mounted by threading the bottom disc part on to the thread sticking out of the top of the tower. You rotate the entire head 360° to screw it on. Do NOT spin only the bottom disc part.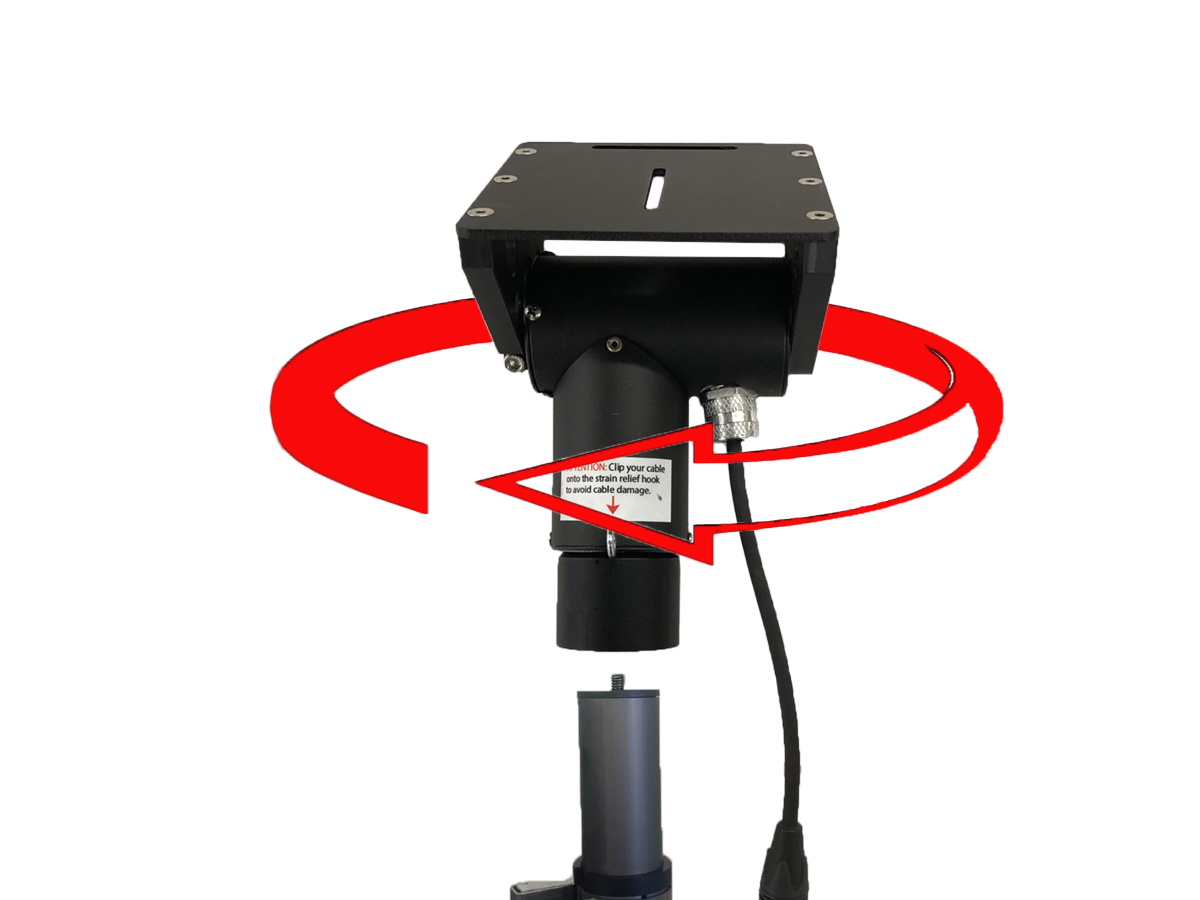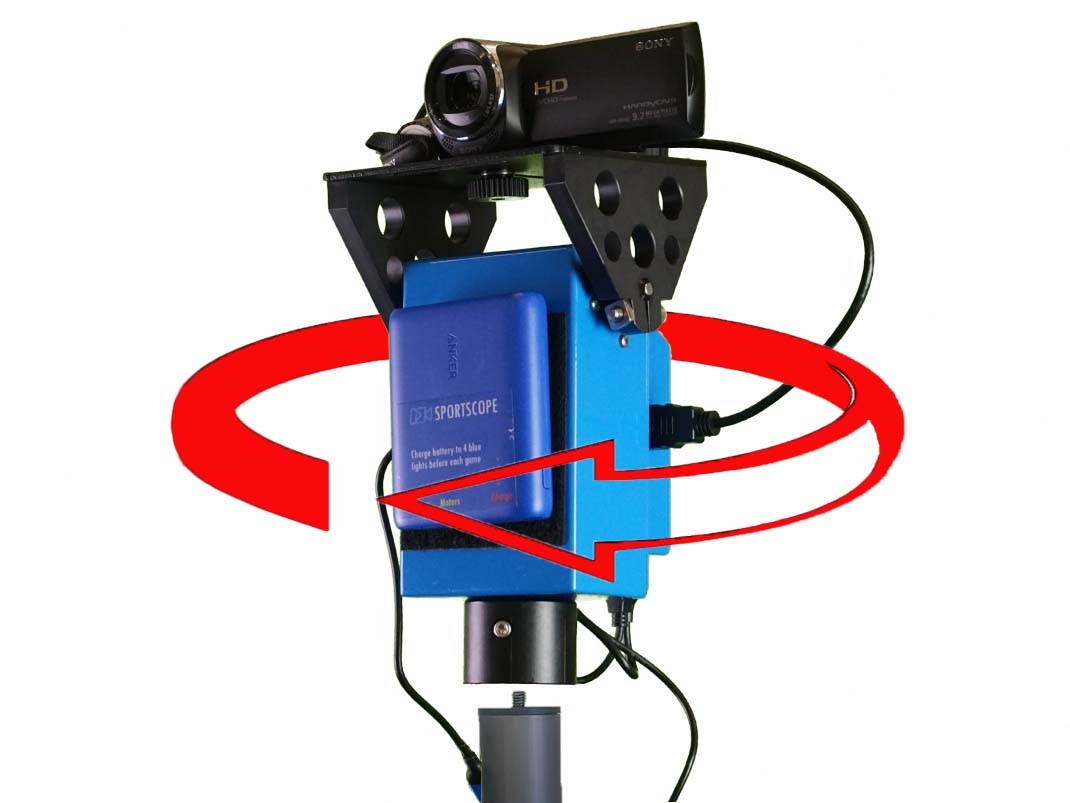 The thread at the top of the tower is part of the below plug part. This is what gets inserted into the top pole and secured by a bolt.
If the plug part gets broken, we recommend upgrading to our latest mounting method: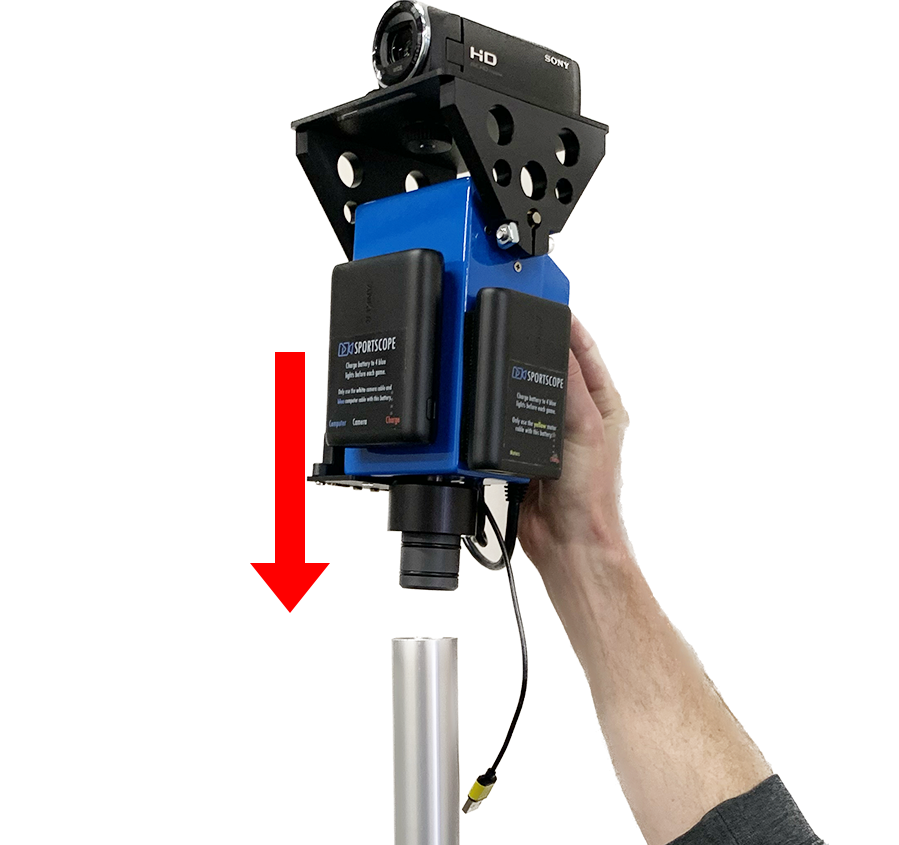 With the above mounting part, you insert the Camera Head into the top pole. Be sure to push all the way down. BOTH O-Rings should be fully inserted.
In order to convert to this style contact Sport Scope Support at 509-204-3270 to obtain the new mount part. You can remove the plug part in your tower by first removing the bolt using a socket wrench: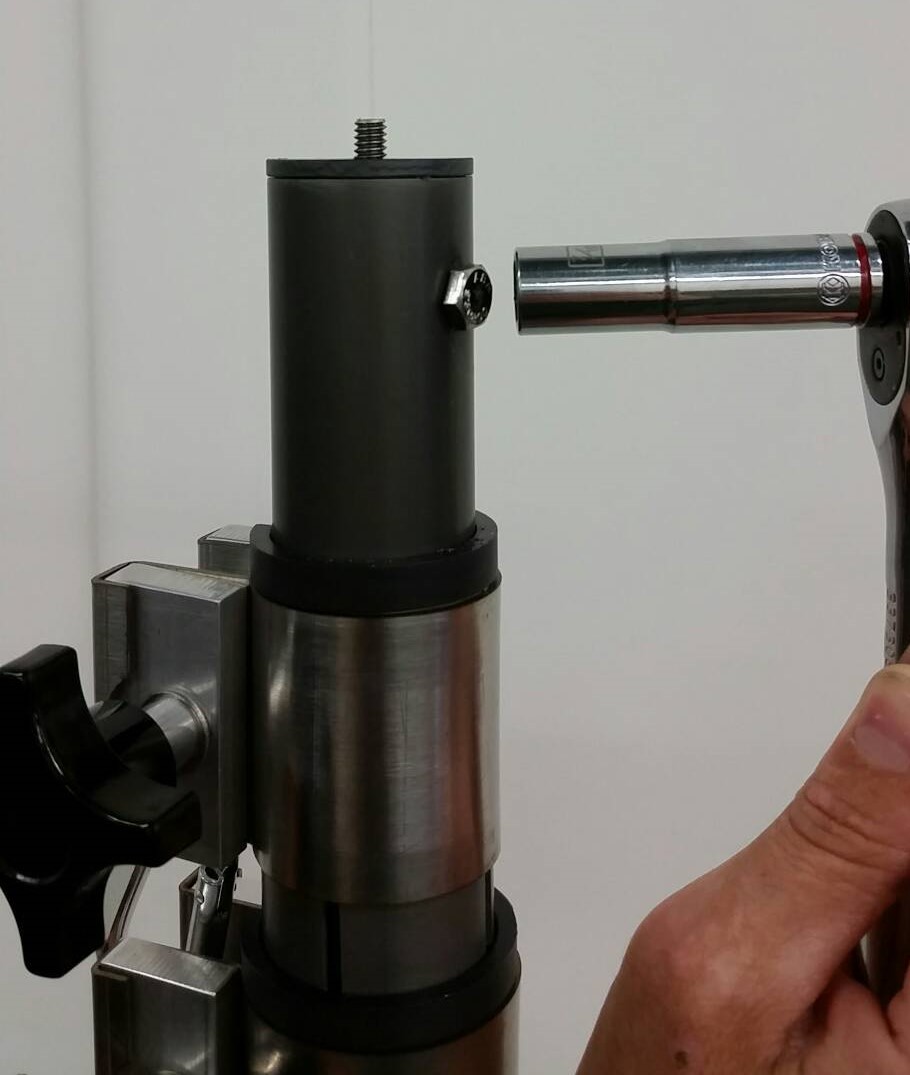 Then remove the plug from the tower. This can sometimes be difficult. To get it started you may need to pry a flathead screwdriver between the lip and the pole. Sometimes you'll need to tap upward around the circumference with a hammer (usually not necessary). Once you get the lip up, you can use some vice grips to grip the plug and twist and pull upward until it is removed (again if necessary)...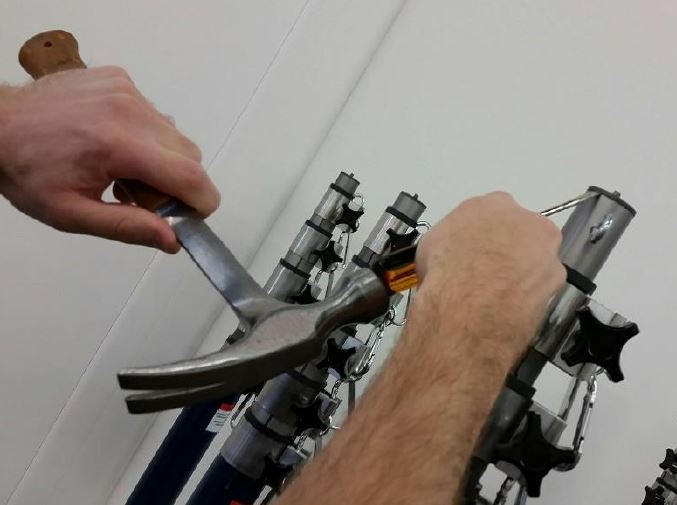 Once removed, we highly recommend drilling a new hole lower in the pole to re-position the stopper bolt. This isn't mandatory, but it's the best way keep the top pole from sliding down into the others.
Make sure the new hole is BELOW where the new Pan/Tilt mount will be inserted. We recommend putting the new Pan/Tilt head mount into the tower before drilling the hole so you have an idea how far down you need to go:
​
Then drill the hole using a 1/4" bit:
​​​
​
We recommend using the same 1/4"-20 size bolt that you removed and it's easiest if you tap the hole at this size after drilling the new hole:
​​
Then you can put the bolt back into the tower and now you'll be ready to use the new setup and have a stopper bolt to prevent the top pole from dropping down into the other poles​.