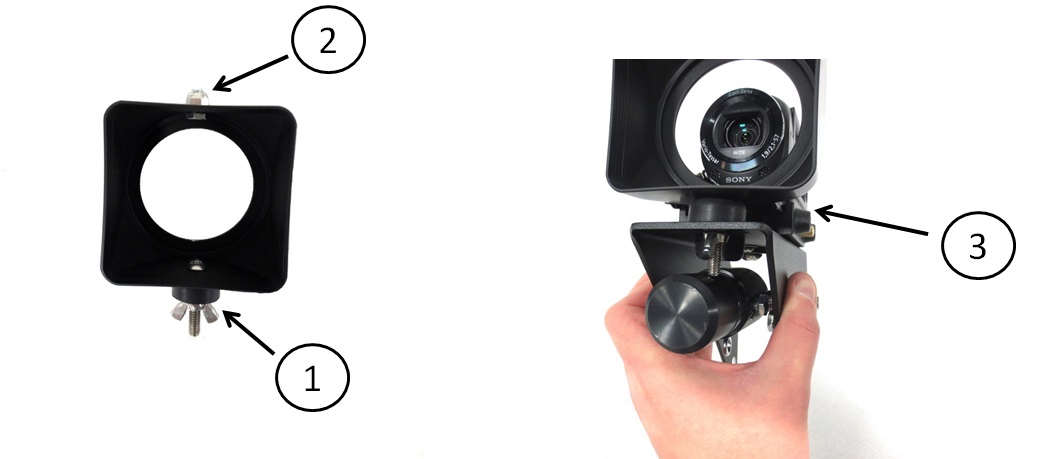 Take lens hood out of rain gear pocket and unscrew the wing nut from the attached bolt.

On top of the lens hood is a nut to hold the black rain cover into place, see below.

Place the bolt through the slit of the camera tilt plate as shown. Then tighten the wing nut back into place.
---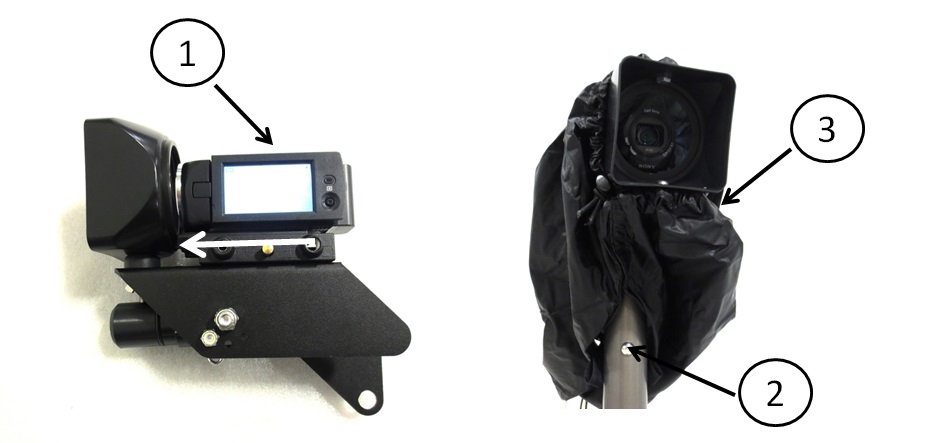 Now slide the camera forward by using the quick release plate. Position the camera and lens hood so the lens hood does not block the camera's view.

Take out the black waterproof cover from the rain gear pocket and open the large Velcro opening.
Slide the cover over the camera and camera tilt plate. (3) Tighten the bungee around the lens hood making sure it does not block the camera's view. Close the other bungee opening and then close the bottom Velcro opening.
---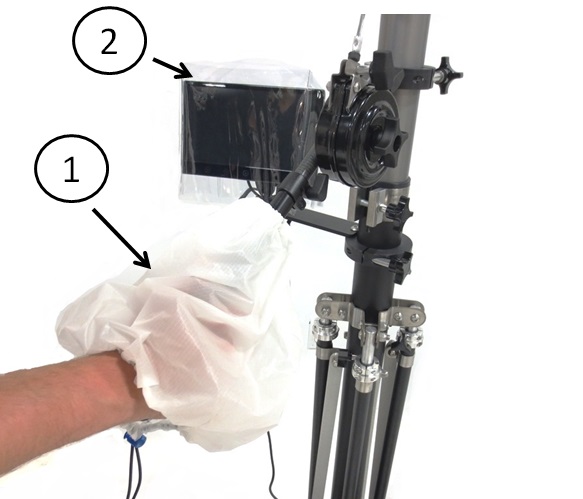 Pull out the white rain cover and place the small bungee end over the remote handle as shown. Reach your hand into the larger end to use the camera remote.

Finally, take out the clear plastic monitor cover and place over the monitor and monitor battery as shown.
---
For EDGE Replay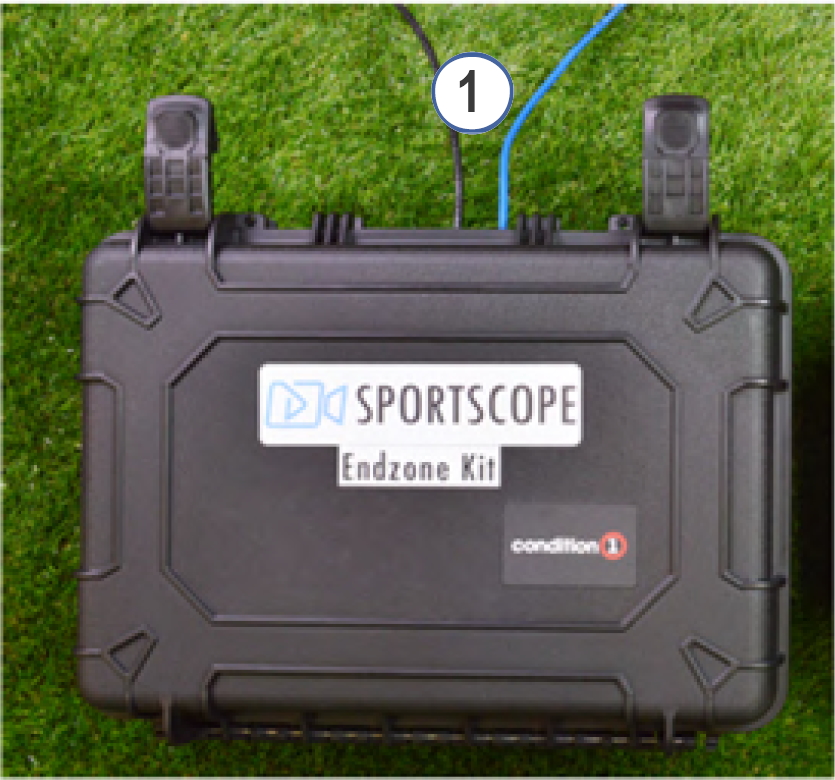 Move the cables towards the opening of the cases and gently shut the lid.


Do

NOT

latch the case, this will pinch the cables.

There will be a small gap, but rain should not get inside.

The Wi-Fi antenna is waterproof.
---
If you've misplaced some of your Rain Gear and need an extra, much of it can be purchased here.
Anything that can't be purchased there can be ordered by contacting Support at (509) 204-3270