IMPORTANT: These instructions apply if ONLY the pan (left and right) is not working for mid 2019-current Pan/Tilt models:
---
Check 1: Listen to the Motor:
First LISTEN to the Pan/Tilt Head while the pan function on the joystick is held left or right.
If the motor is making a clicking sound then the pan motor is probably broken. STOP HERE. Call Sport Scope Support: 509-204-3270.
If there is a normal, constant sound but the disc is not rotating then proceed below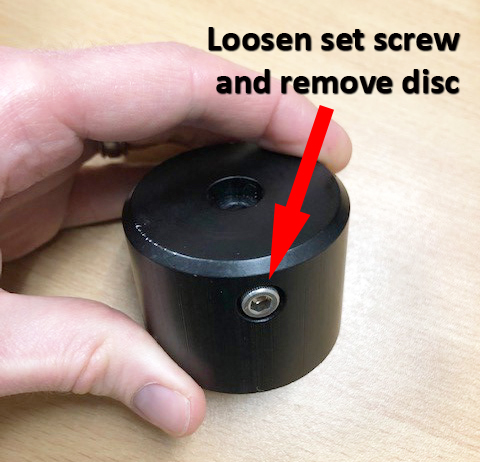 Test the motor again with the joystick and carefully examine the motor shaft to make sure it is slowly, consistently rotating.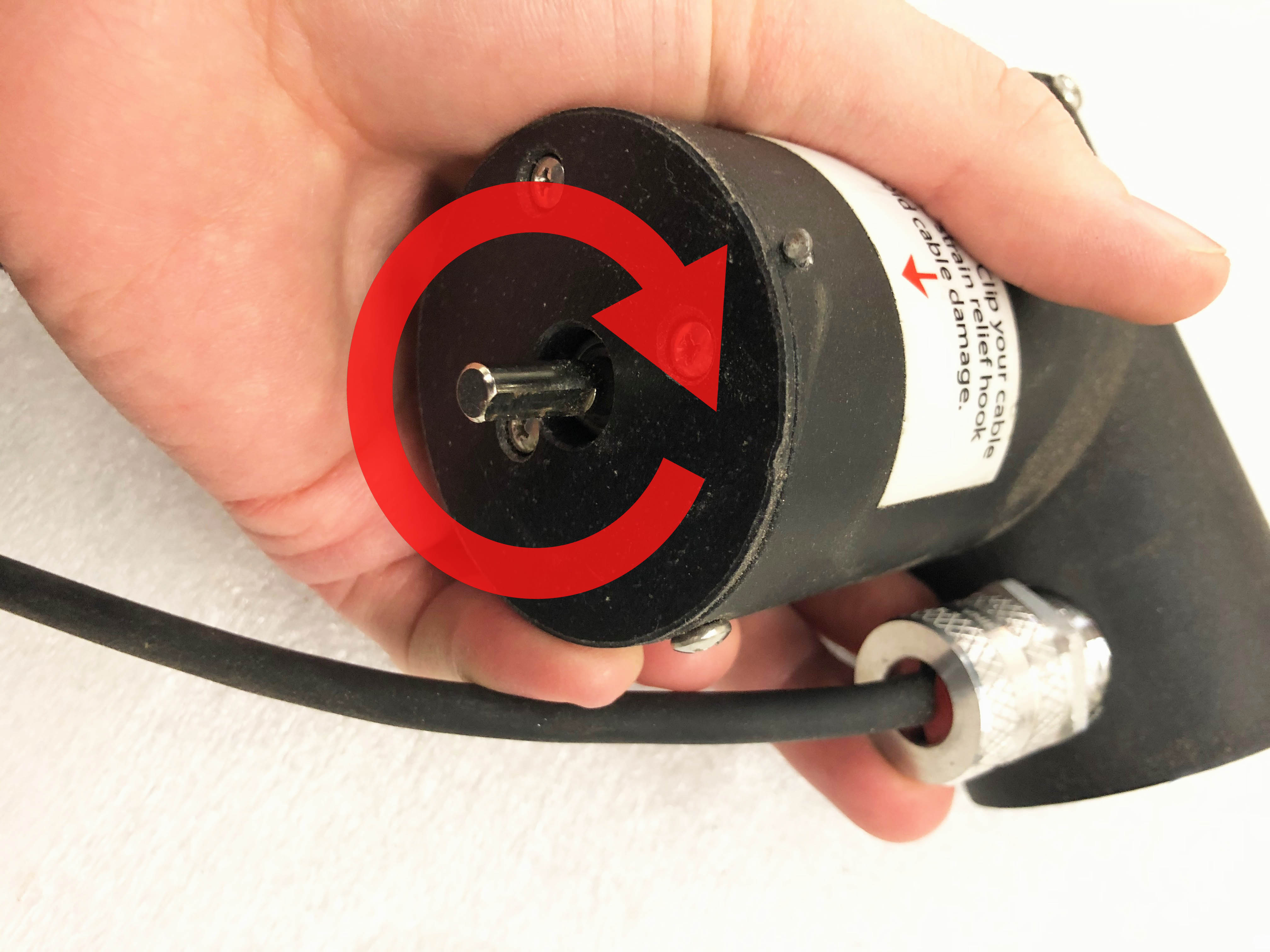 Line up the set screw with the flat side of the pan motor shaft, insert, and tighten the screw. Then test again.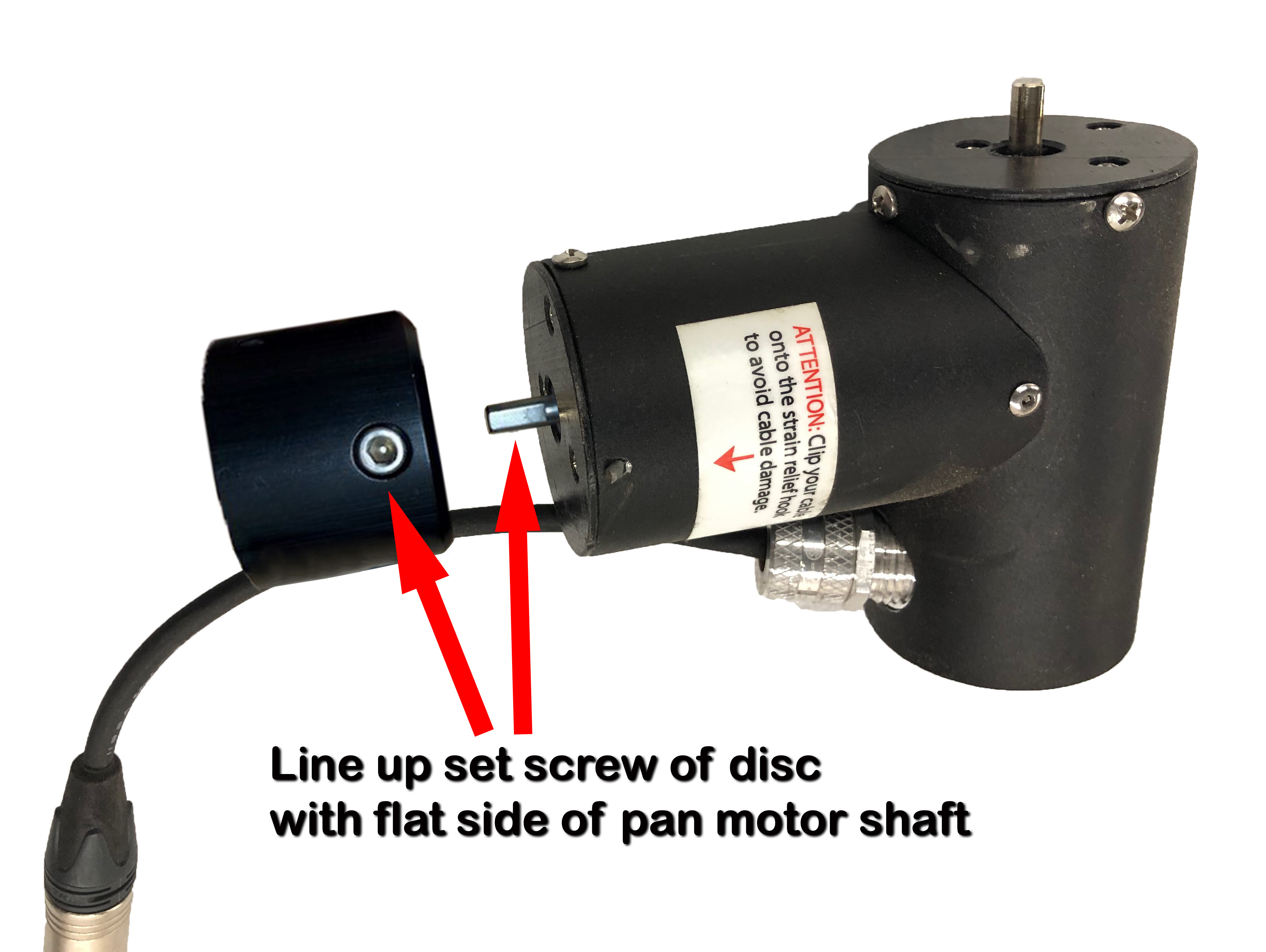 ---
Check 2: Replace the Joystick Batteries:
If there is no motor sound for BOTH pan and tilt OR only one direction of pan and tilt is working (for example up and left) then replace the Four 9V batteries in the Joystick Box: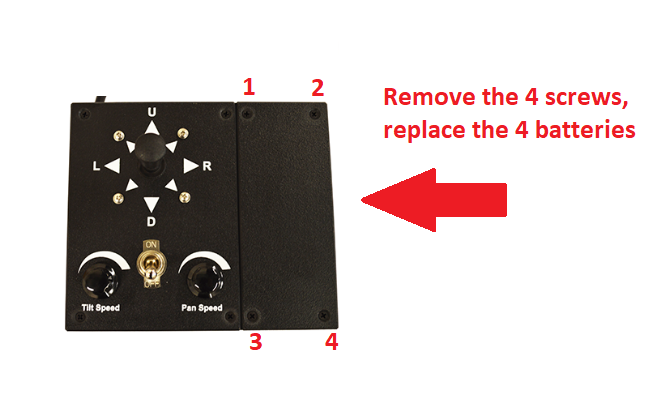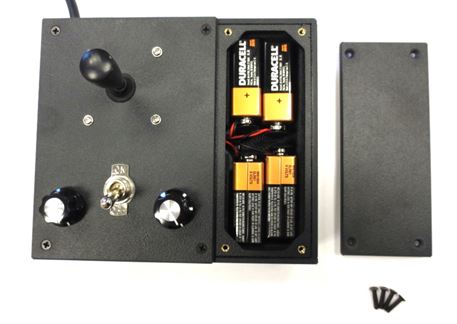 If you are still experiencing a problem call or text Sport Scope Support: 509-204-3270.