If you're connected to the Sport Scope Network from the iPad's WiFi page but the WiFi at the top of the screen in the Sport Scope app is displaying as "no network", as shown below, perform the following steps: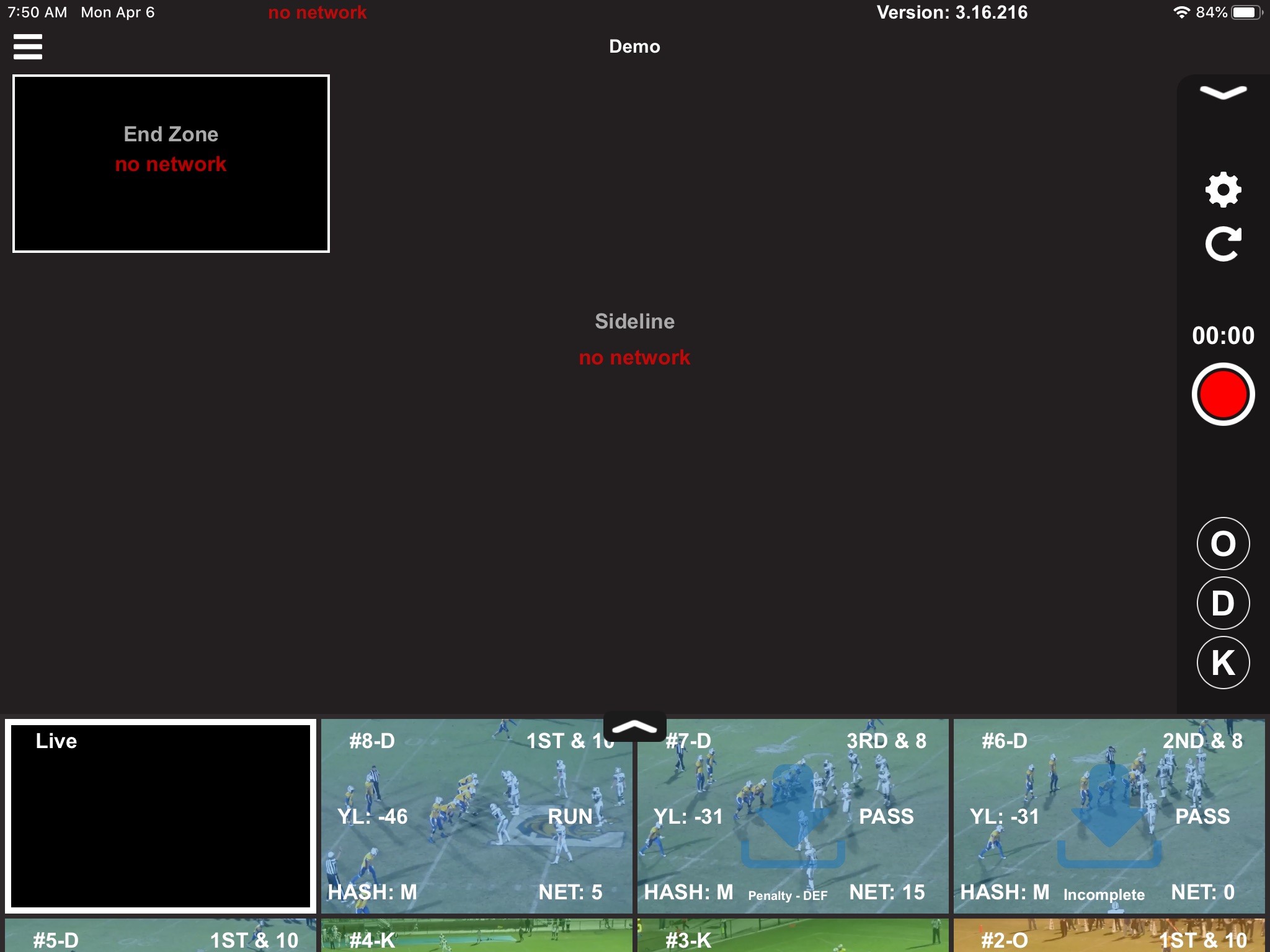 First make sure that you are connected to the correct Sport Scope Wifi network in the Wi-Fi settings of the iPad:
A correct connection will have a blue checkmark and you WILL see the words "No Internet Connection" below the network name. This is normal.
If you're opening the app for the first time, if you see the message below, select Settings. Then - if necessary - make sure you are on Privacy on the left-hand side of iPad Settings screen and Select Location Services. Then Turn On Location Services.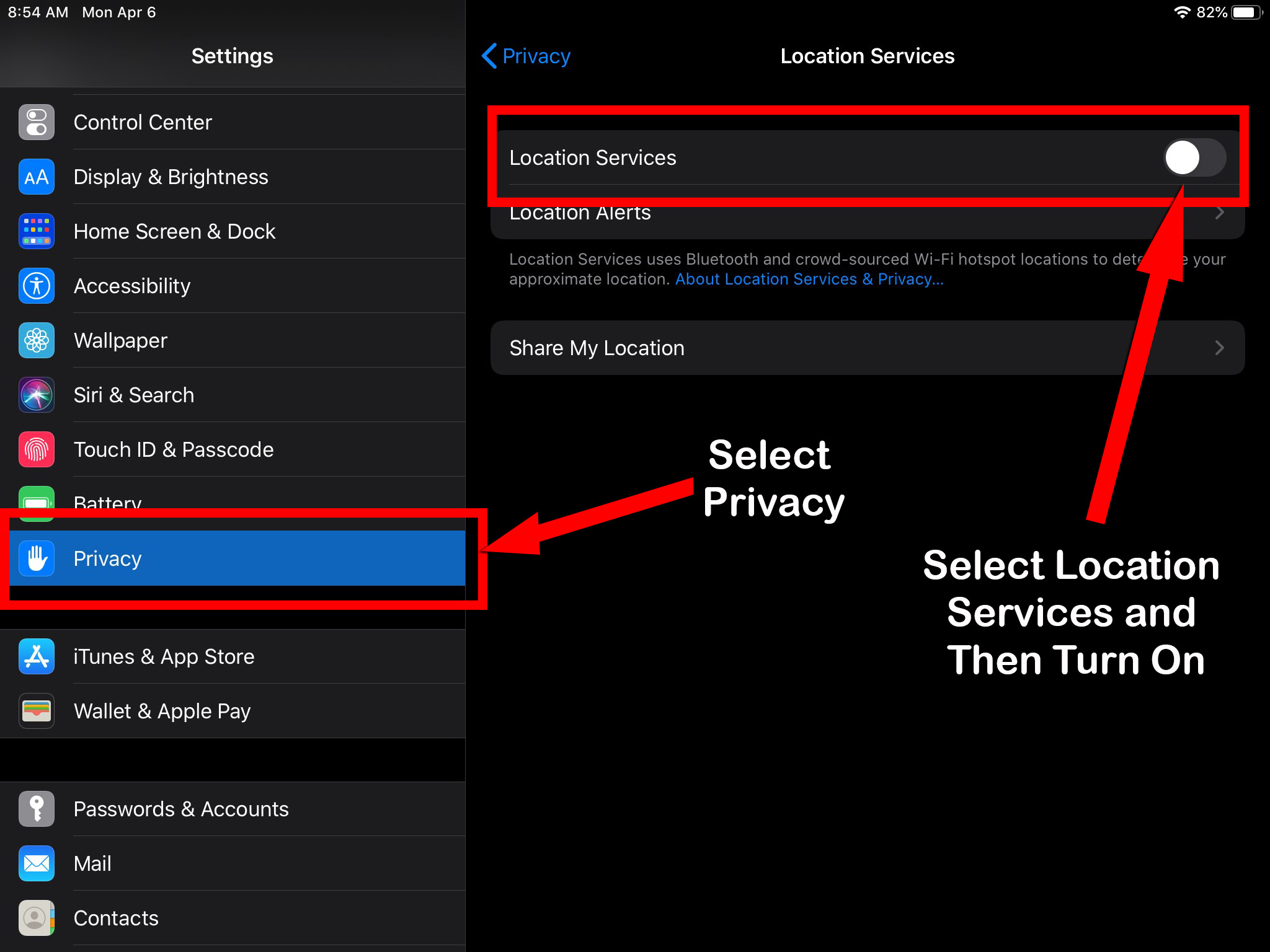 ---
What if you do not see that pop-up when you open the app?
Then you will need to manually change a setting on the iPad.
Open up the Settings app from the iPad homescreen, and on the left hand side scroll down to Privacy.
Tap on Privacy, and on the right hand side select Location Services. If it is not already enabled, go ahead and turn on Location Services.
You should see Sport Scope listed as shown below. Tap on it, and on the next page change the setting to either "While Using the App" or "Always."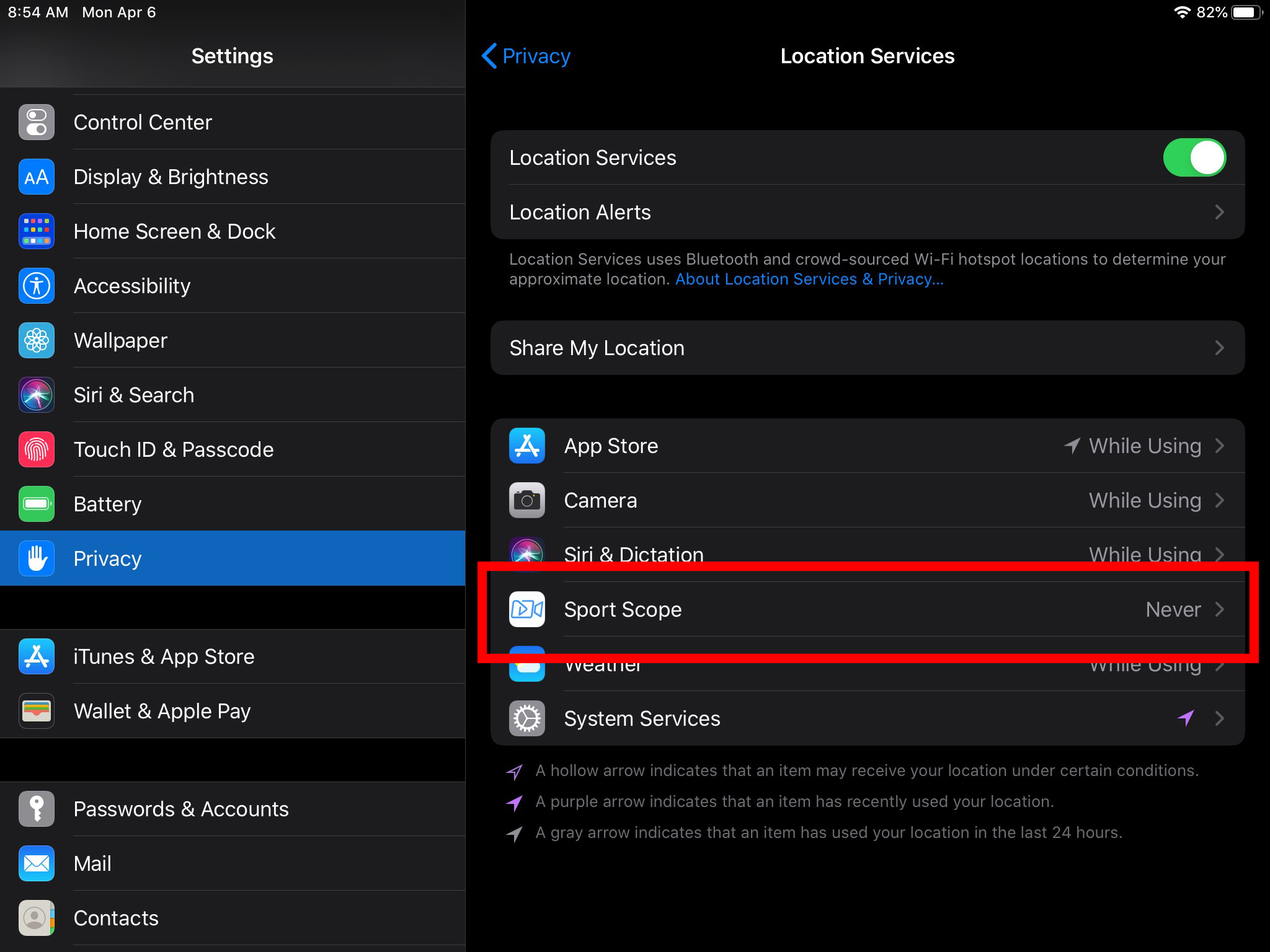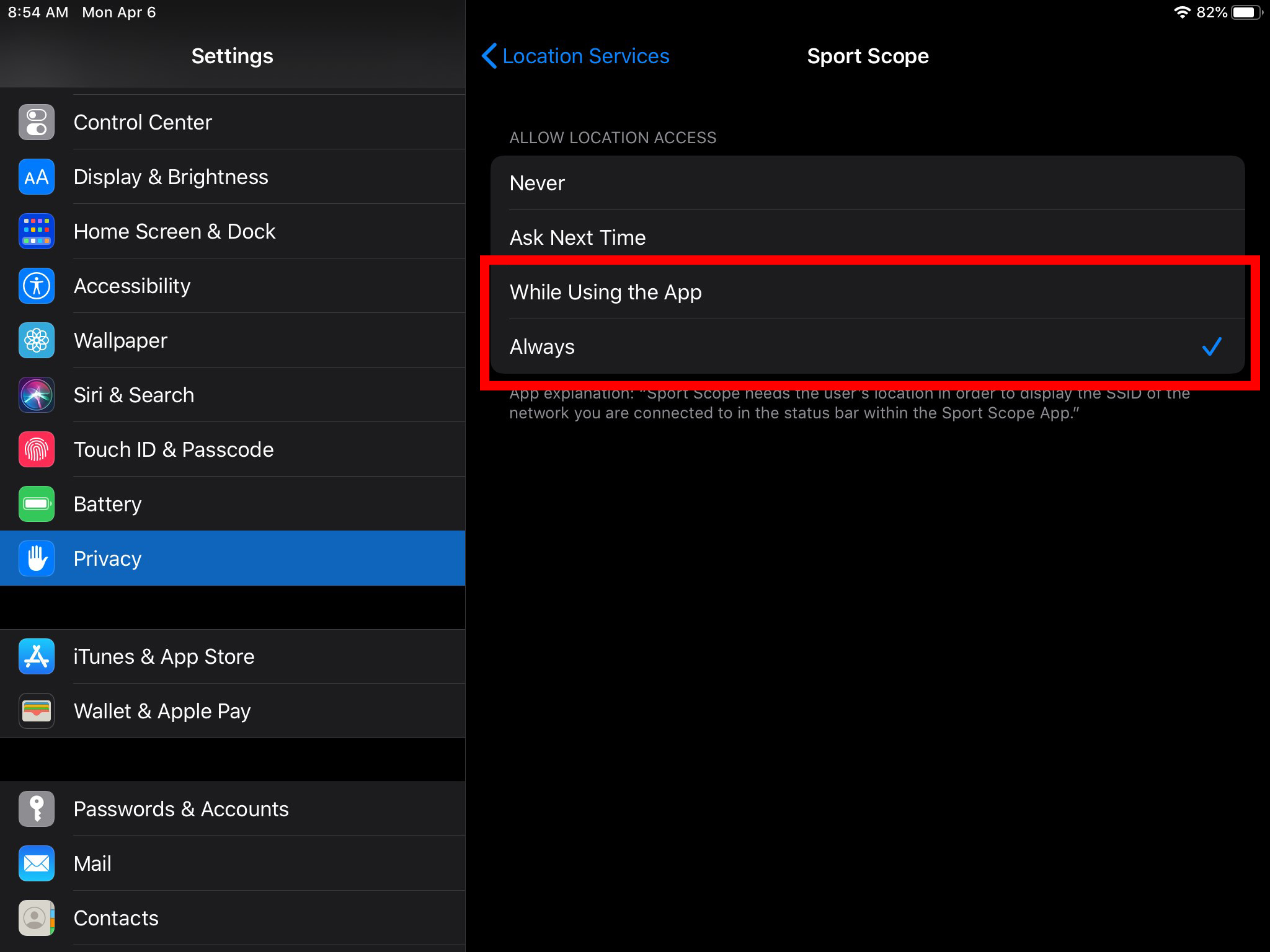 When you return to the app, you may also encounter the below pop-up instead. If so, select "Allow While Using App."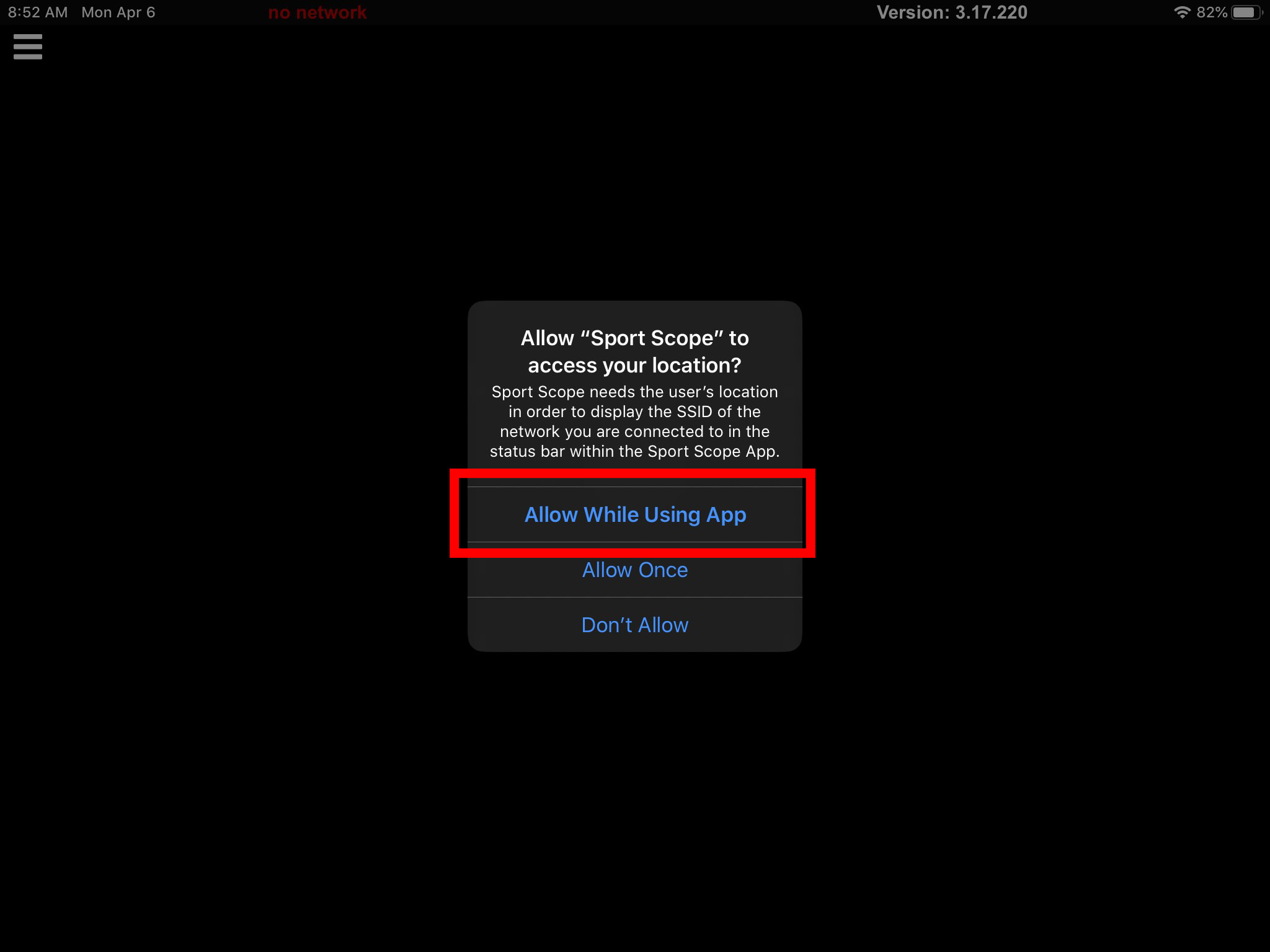 Once the Sport Scope app has Location Services set to While Using or Always then you can go back to the Sport Scope app and the WiFi should be fixed.
If all else fails, rare iPad glitches can often be solved by restarting the iPad.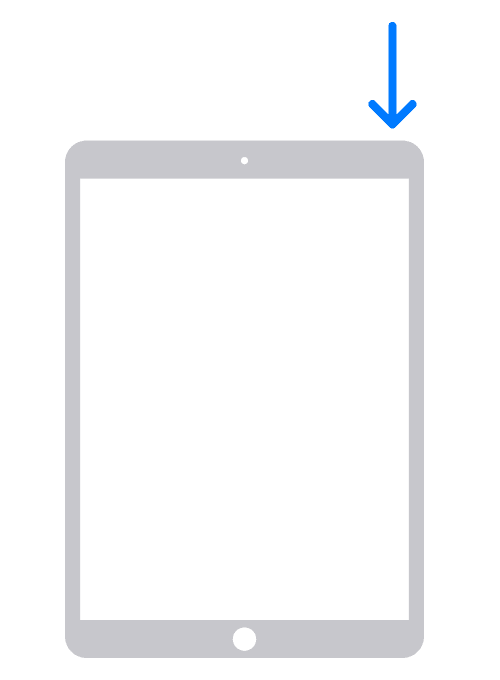 Do this by pressing and holding the power button on the corner of the iPad until a prompt appears on the screen. Swipe the lock to turn the iPad off, then after a few seconds press and hold the power button again to start the iPad.
---
If you are still encountering the "no network" error message after the restart, there may be an issue with the networking equipment. Call Sport Scope Support at 509-204-3270.