Assuming you have everything entered correctly as explained HERE on How to Create a Game,
If the screen says "Creating Game..." but just keeps spinning, there are a few known causes.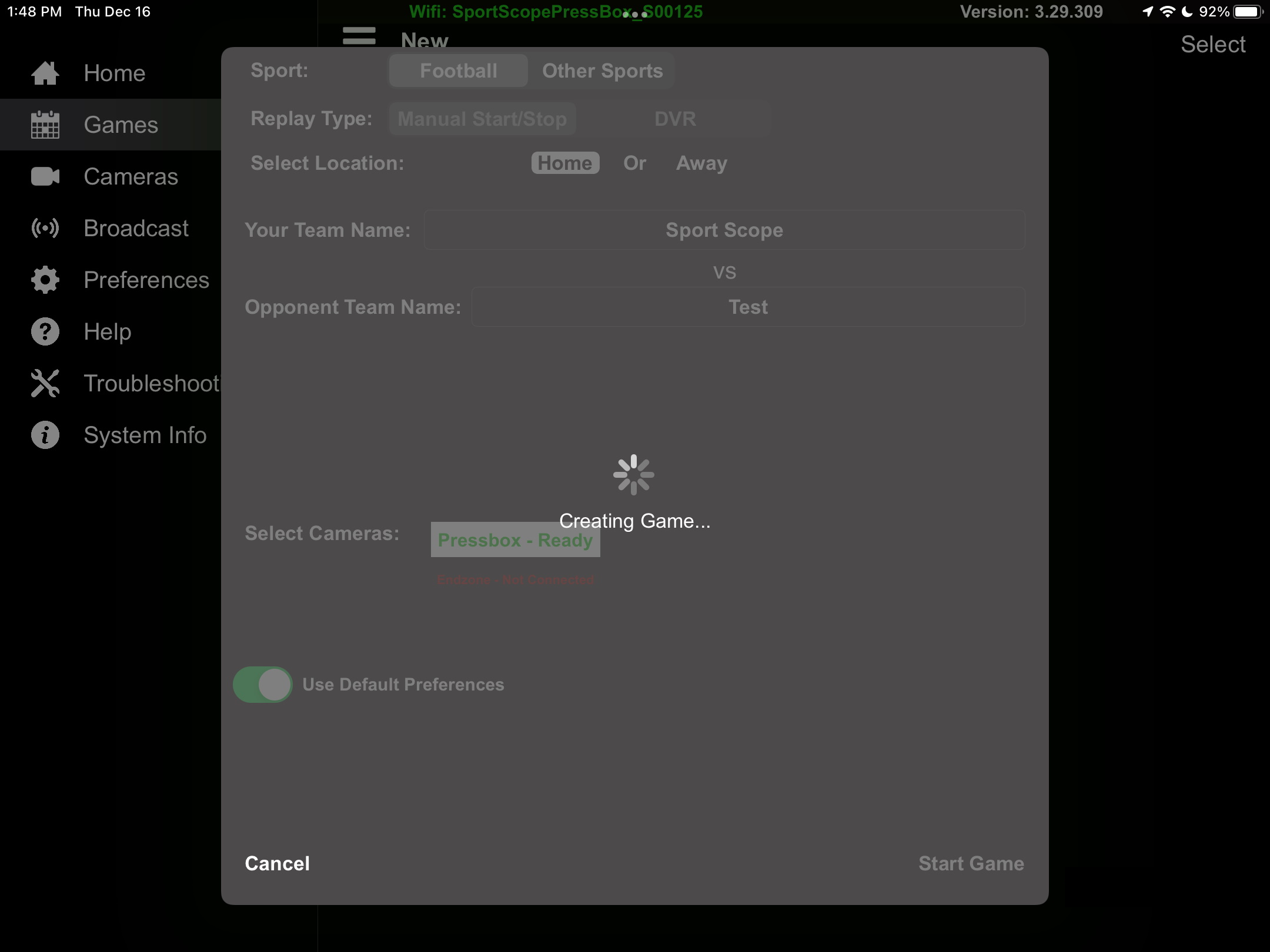 If you're looking for instructions on how to get to this point, please refer to our
How To Create and Start a Game article.
Make Sure You're Near the iPad Antenna
If your connection to the Network is too poor, the screen may hang on this screen as it's trying to send information to a network that it can't reach.
Make sure you're near your nearest iPad Antenna to ensure that the game starts properly.
iPad Antennas may look like any of these three devices: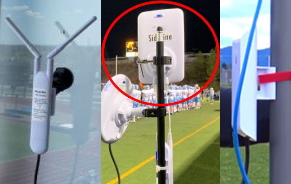 Replug the Power on the EDGE Box and/or Head
Sometimes simply restarting the computer that resides in your blue Smart/Wireless Head and/or EDGE Boxes can alleviate being stuck on the "Creating Game..." screen.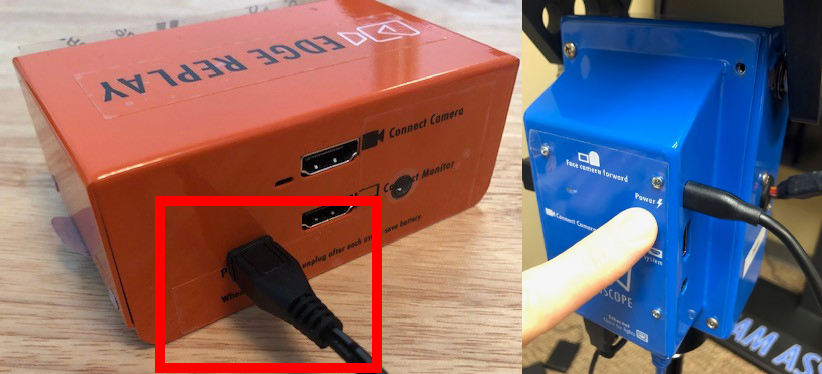 Force Close the App
By restarting the App, sometimes that can stop Game Creation form hanging on the "Creating a Game..." screen.
To do this, first swipe up from the bottom of the screen in, bringing up a "tile" view of all active apps on your iPad

Then swipe up on all apps you'd like to dismiss.
Once that's completed, simply re-open the Sport Scope app and attempt to create the game again.


Disable Your VPN
If all previous solutions fail, you may have a Virtual Private Network on your iPad, often put there by a School IT department. This VPN is often part of a management software bundle intended to make sure that kids don't get into trouble while accessing the internet through school property.
Often times it's impossible to remove these settings without taking the iPad to the IT department that put it there. Some IT Departments may claim that it's impossible to remove, but knowing to ask specifically about disabling the VPN portion of the software, as well as explaining that the problem is accessing things through a Local Network that has no internet connectivity often will convince them to make an iPad quit failing to create a game.
In the short term, the only fix to an iPad that has a VPN is to use a different iPad that doesn't have those restrictions as the Control iPad.
If these problems persist without cause, please give us a call at (509) 204-3270