If you have already paid your Renewal Fee for the season and you encounter the message "Expired" on one of your camera, you likely just need to install the new license file. If you have not paid the renewal fee yet call Sport Scope at 888-335-7875.
STEP 1
Check to make sure the Sport Scope App is on the latest version: 3.29.309. If not, GO HERE.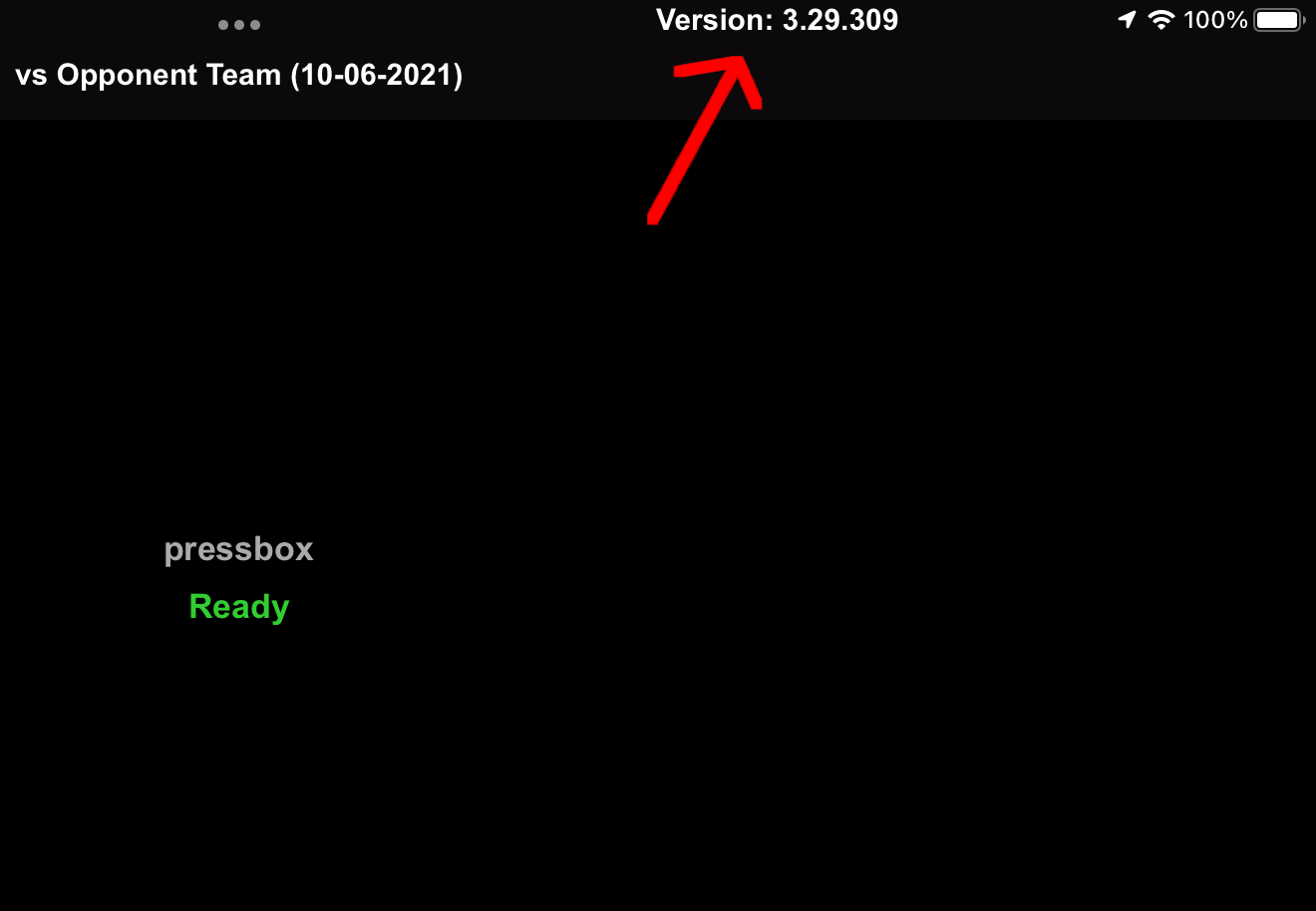 STEP 2
Check to make sure ALL of your camera angles on the Cameras page are the latest version: 3.16.821. Tap on each angle to see its respective version number. If one or more is out of date, GO HERE.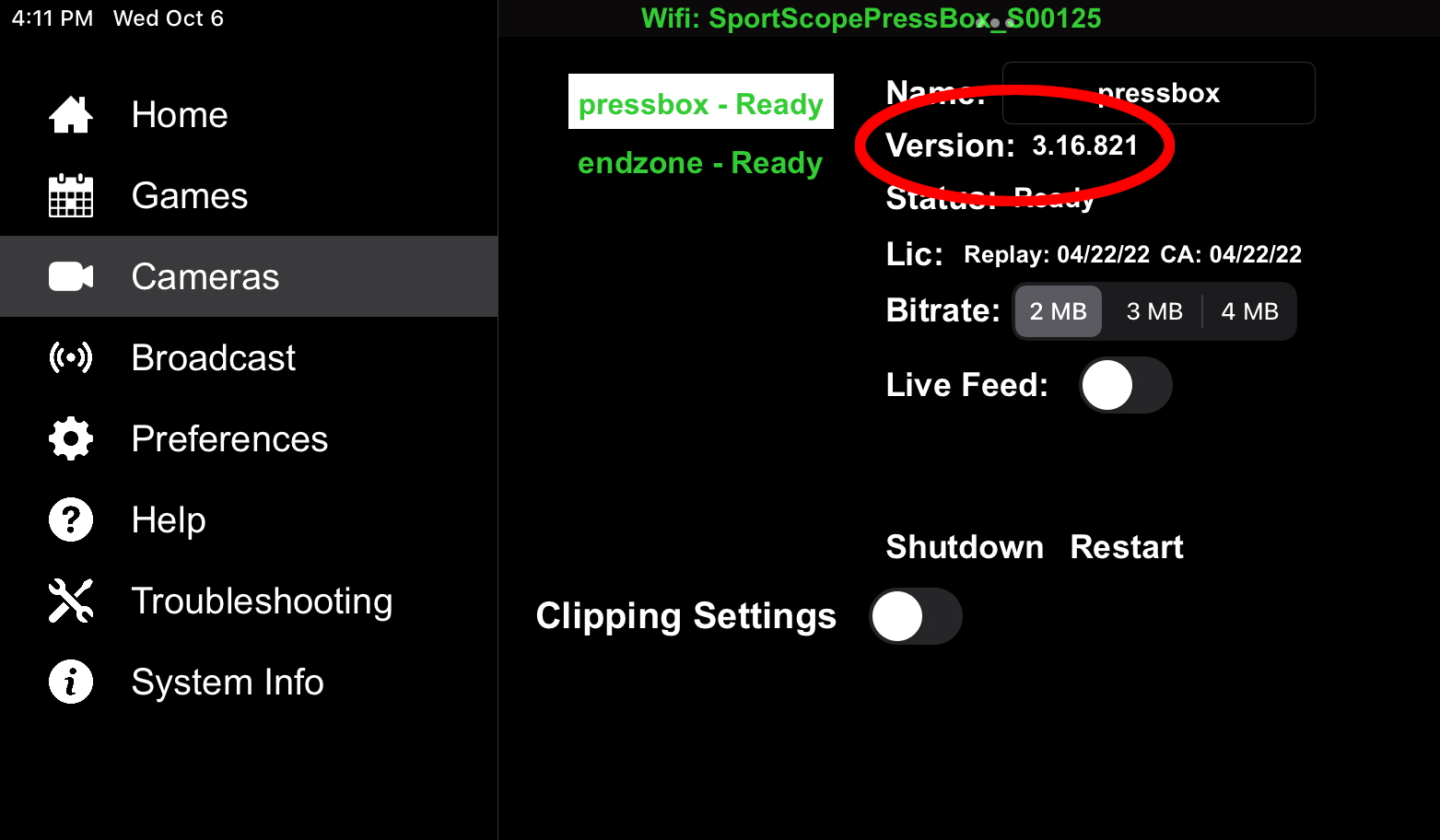 STEP 3
Watch the following video to learn how install the new license:
---
Still Expired after Renewing License?
There may be a mismatch with your identifiers and our database. Connect your Smart/Wireless Head and/or EDGE box(es) to the network:
Step 1: Go to the System Info page and select the Scan button in the top right.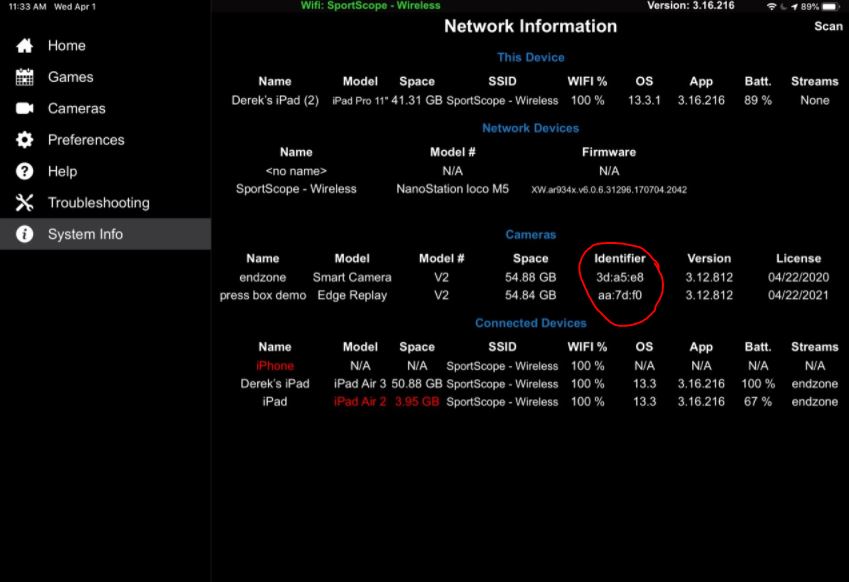 Step 2: Take a picture of this screen, notably the identifier numbers
Step 3: Text to 509-204-3270 and explain the issue, also providing your name and school/organization. Or email support@sportscope.com.