Current Hardware Version: 3.16.829
After the Sport Scope App upgrades to a new version, your Camera devices such as the EDGE Replay box, Smart Camera head, or Wireless Camera head may need upgraded as well. This happens automatically when you start a new game. However, if you see this status on the Cameras page, simply select Upgrade for each Camera angle.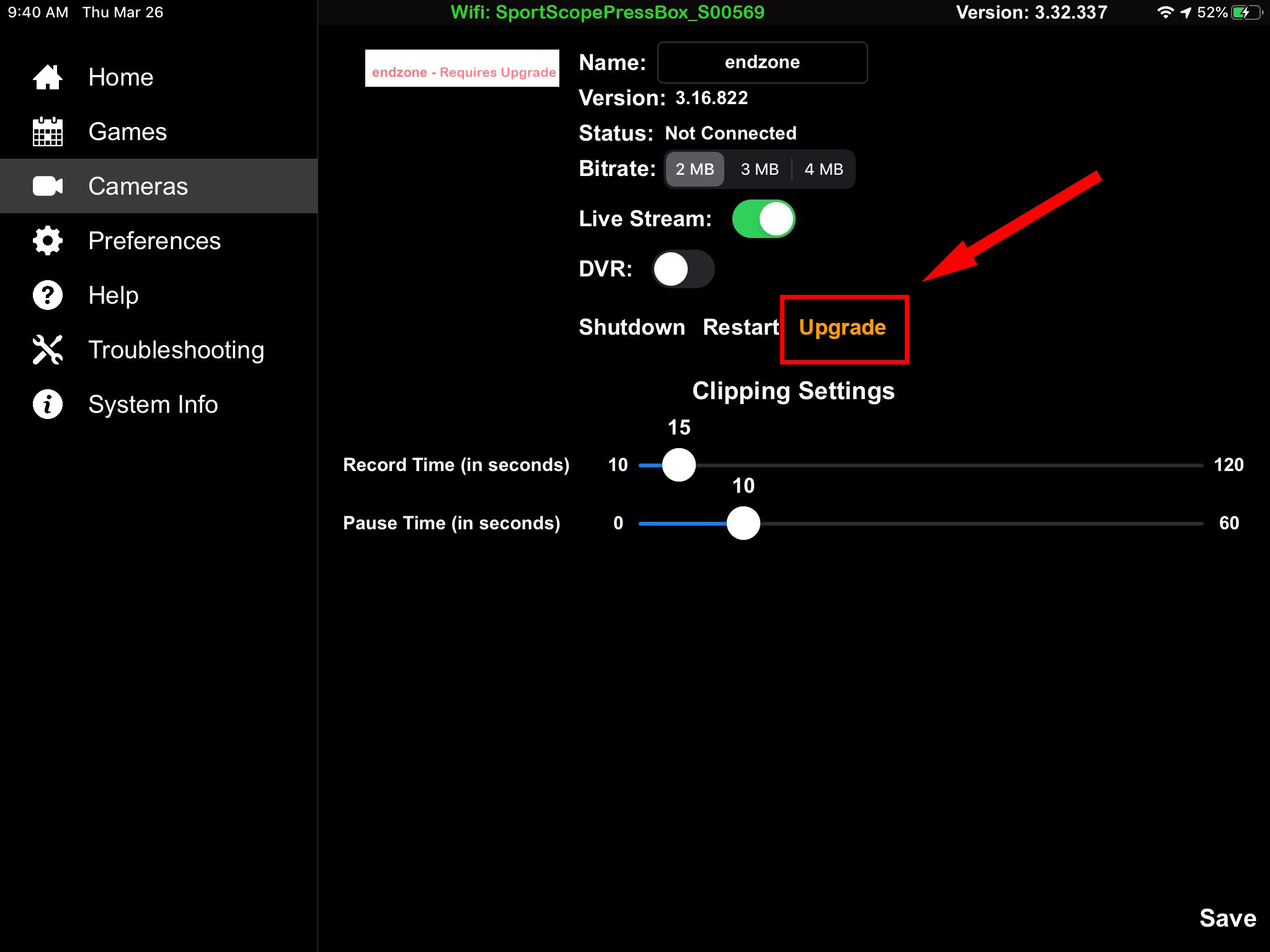 Be patient as the upgrade can take up to a minute. Look for the version number to change.
CURRENT VERSION IS 3.16.829:
REMEMBER TO DO THIS FOR ALL OF YOUR CAMERA ANGLES