1. Access iPad Model:
Begin by opening the "Settings" app on your iPad.
On the left-hand side of the Settings menu, locate and tap on "General."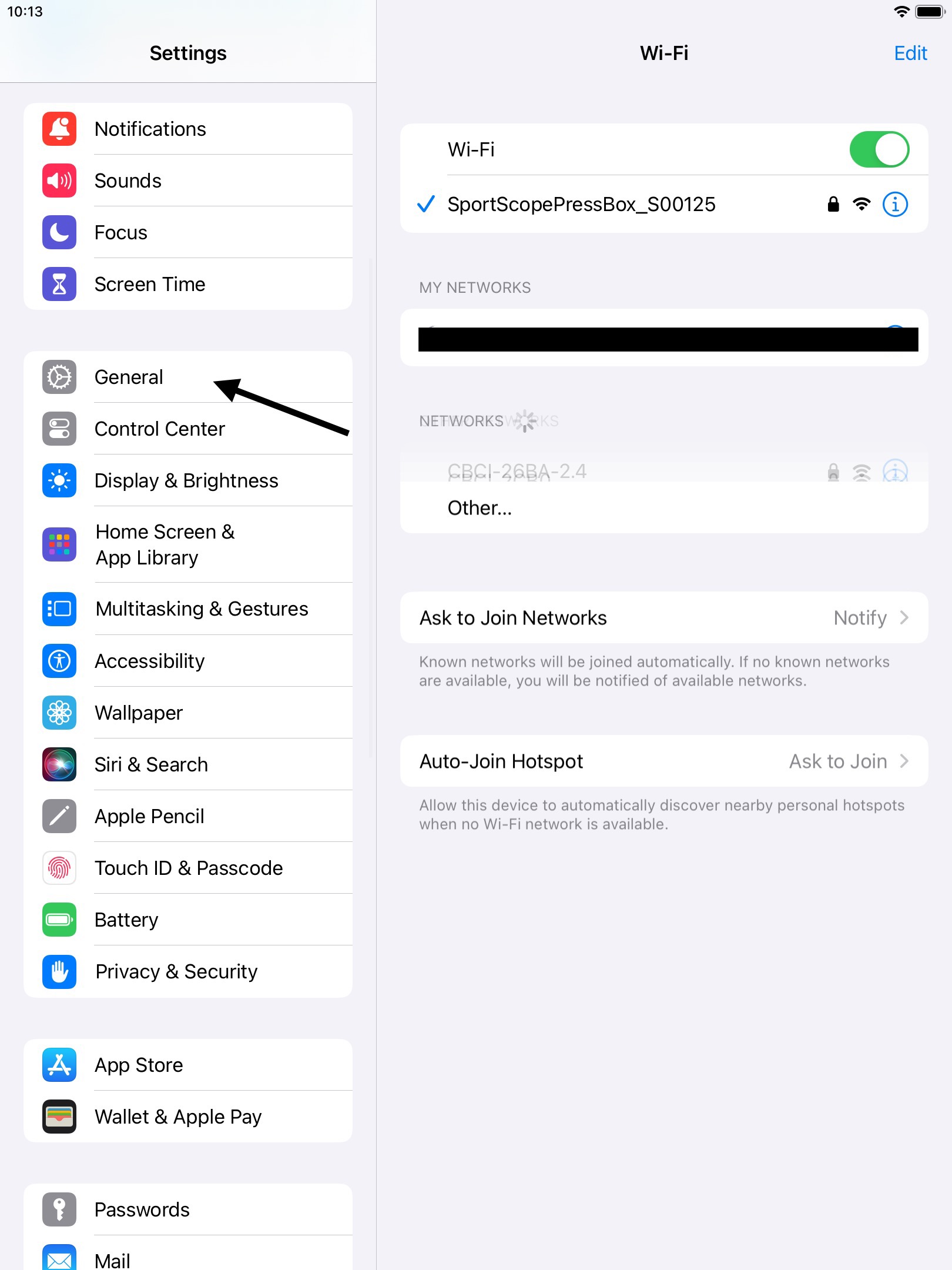 2 Find Model Number:
Inside the General settings, tap on "About."
Look for "Model" and tap on it to reveal the model number, typically starting with the letter "A."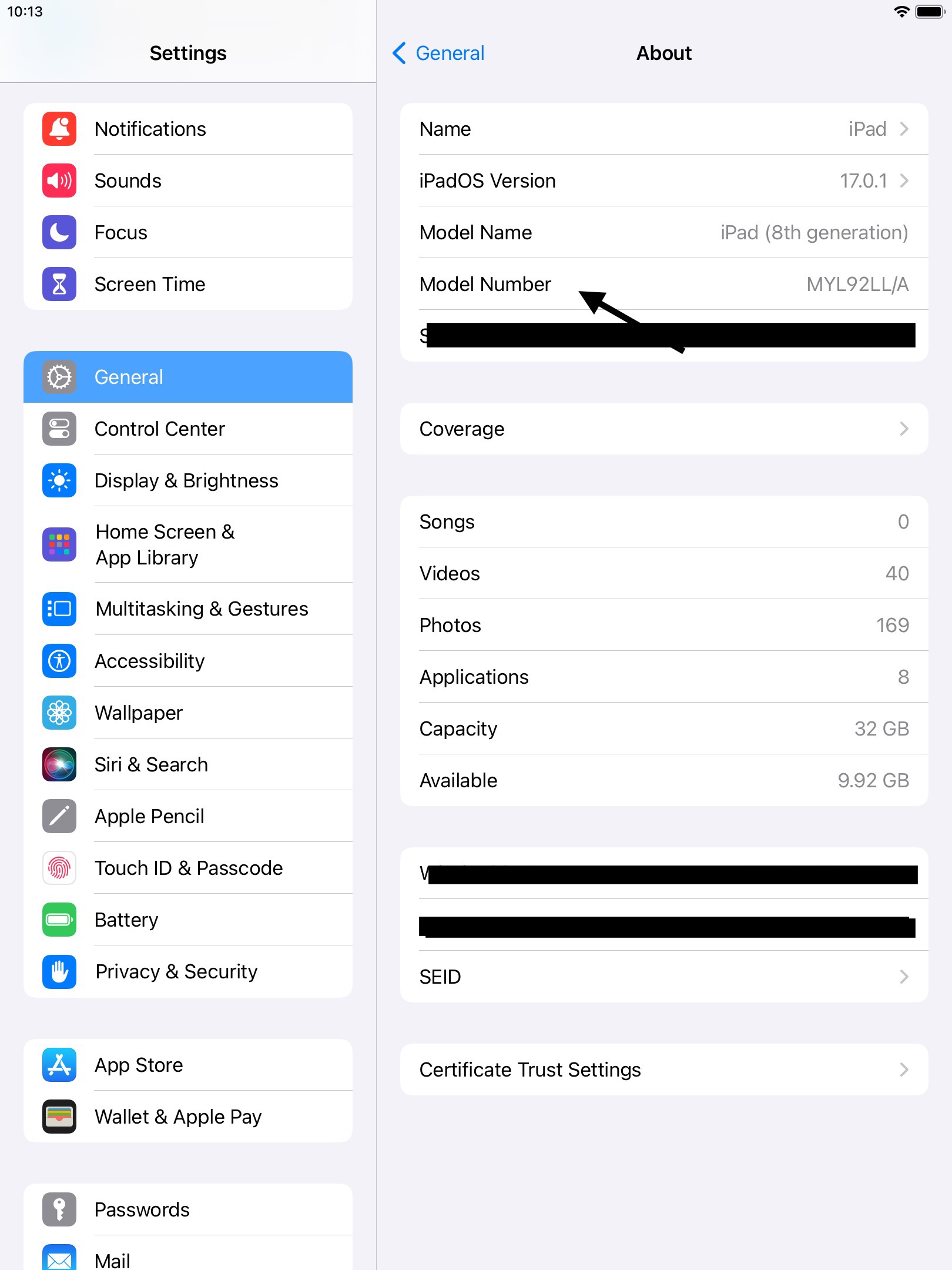 3. Identify Model Number:
Note the model number (e.g., A2270) that you find.
4. Share Model Number:
Share this model number (e.g., A2270) with your support agent. You can contact us by calling or texting at 509-204-3270.
Checking Device Management Software & VPN on your iPad.

Using device management software or a VPN can potentially lead to complications within the system, especially when operating within an offline environment like our endzone system that lacks internet connectivity. It's strongly recommended to avoid installing such applications as they might trigger various problems. For instance, attempting to create a new game could result in an endless spinning process without successfully creating the game. Additionally, issues may arise when attempting to update system licenses. The extent and nature of these issues can vary from case to case, making it challenging to predict all possible outcomes accurately. Follow the steps below to tell if you have any VPN or MDM software installed. 
1. Access Settings:
Open the "Settings" app on your device.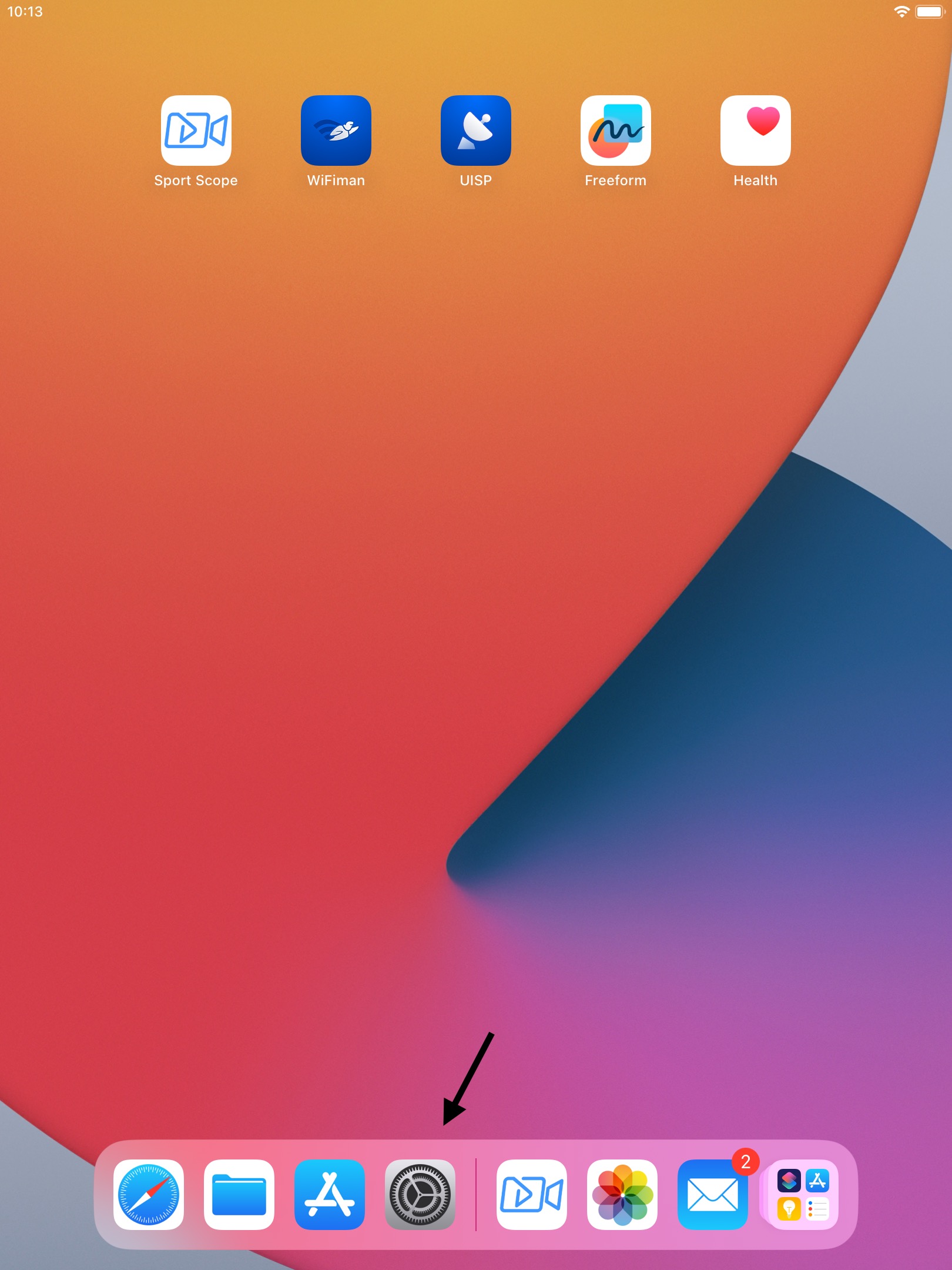 2. Navigate to General:
Scroll down and tap on "General."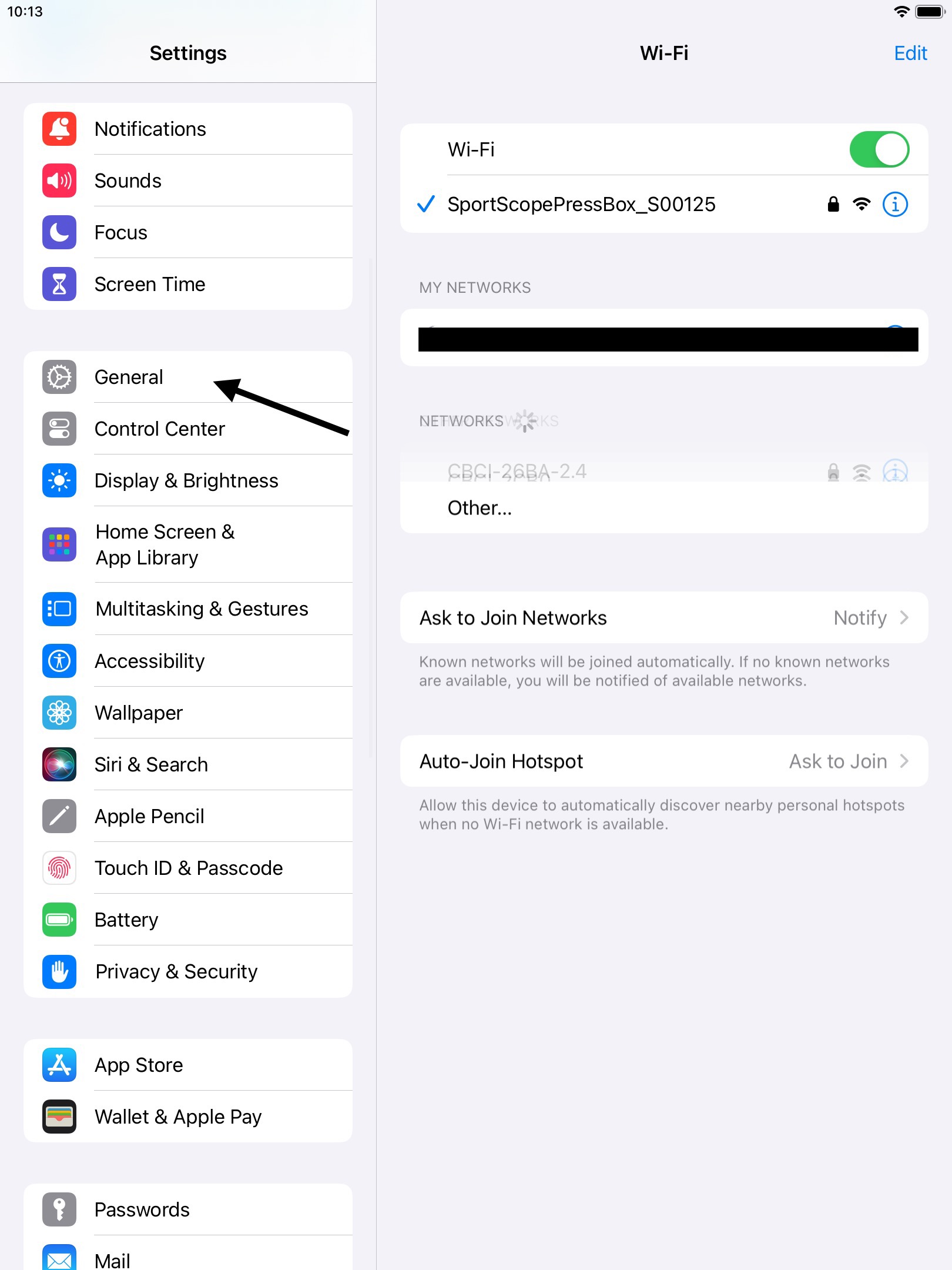 3. Check VPN and Device Management:
Within "General," look for and tap on "VPN and Device Management."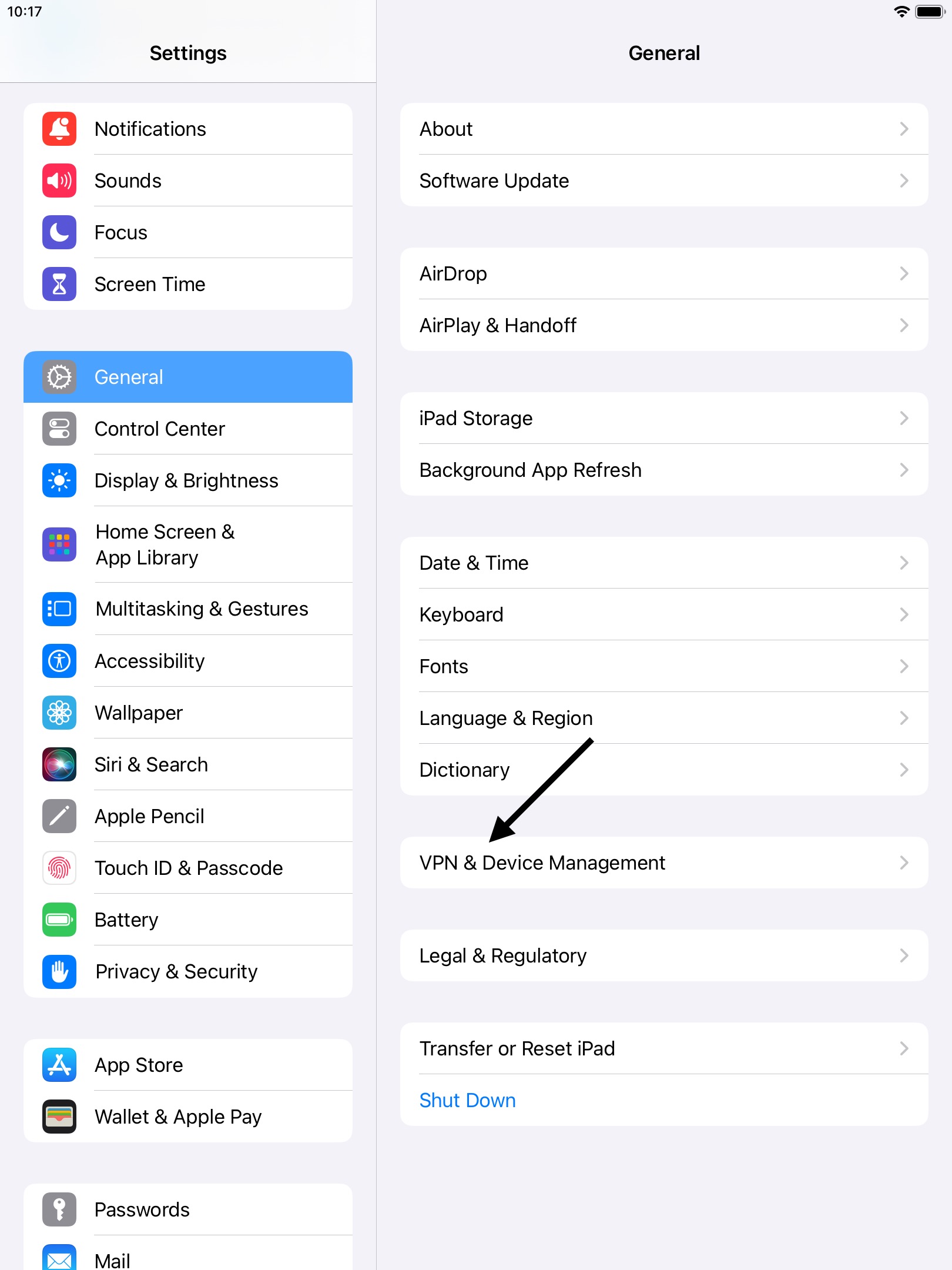 4. Check VPN Connection:
Ensure the VPN status displays as "Not Connected." If connected, disconnect it.
Check for Device Management:

Look for any Mobile Device Management (MDM) profiles listed below. Refer to the accompanying pictures for visual reference.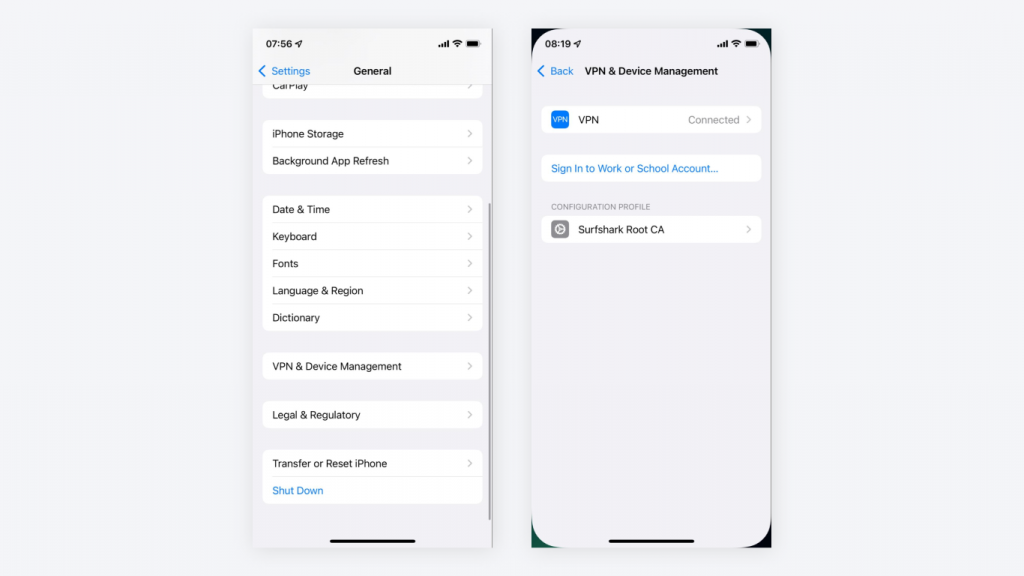 5. Verification:
Confirm that the settings match the provided reference pictures to ensure the correct configuration.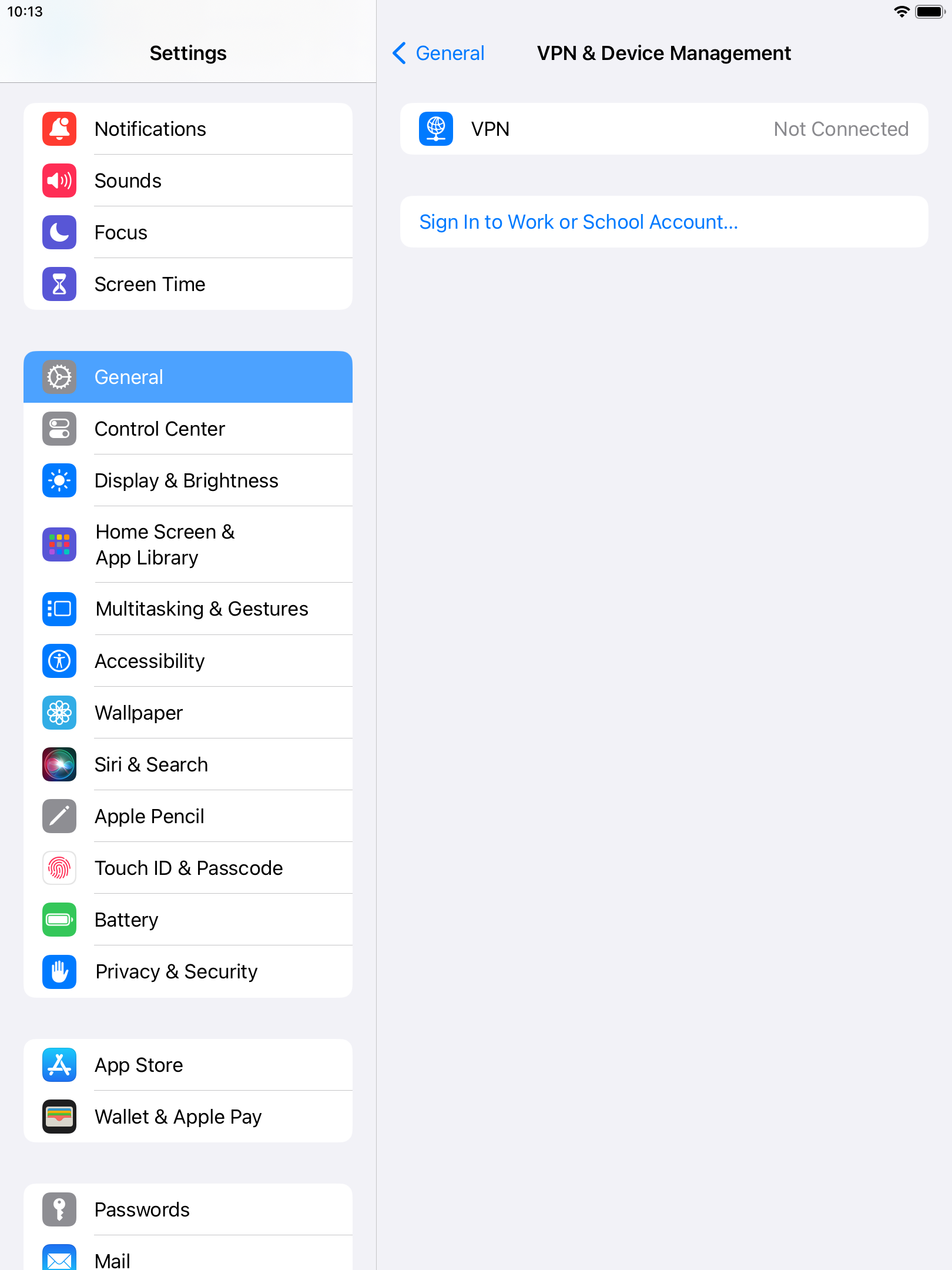 If you're uncertain about the presence of VPN or device management, take a screenshot or picture and send it to our direct line at 509-204-3270 along with your name and school. We'll gladly confirm the status based on the provided screenshots/pictures.