IMPORTANT: These instructions apply if BOTH the tilt and pan are not working or the pan in one direction is working and tilt in one direction is working, but not the other two directions.
Replace the Joystick Batteries:
In most cases, the reason the Pan/Tilt Head is only going in 2 directions - for example it will go up and right, but not down and left - is because the batteries in the joystick box are running dangerously low. There are Four 9V batteries that need replaced. If all four directions are not working at all, then this also may be the cause of the problem. Replace the batteries and test again: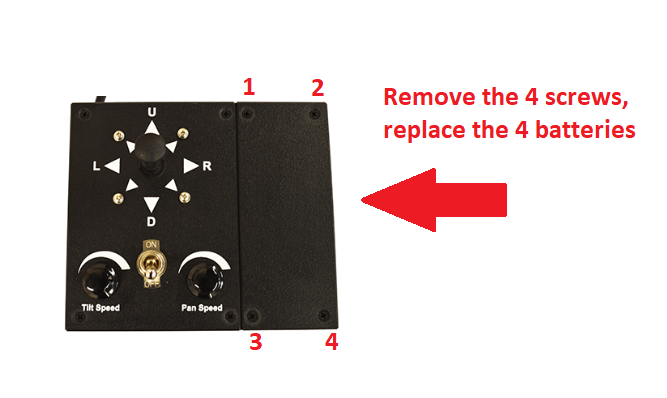 ---
If still not working after replacing batteries call Sport Scope Support: 509-204-3270.