To connect the Wireless Endzone Camera with a replay system such as Hudl Sideline, Skycoach, Gamestrat, etc., see the instructions below:
Step 1. Connect the 30' HDMI Cable Strain Relief
It is extremely important that before you connect the HDMI Cable to your Wireless Camera head that you first connect the cable strain relief connector like so: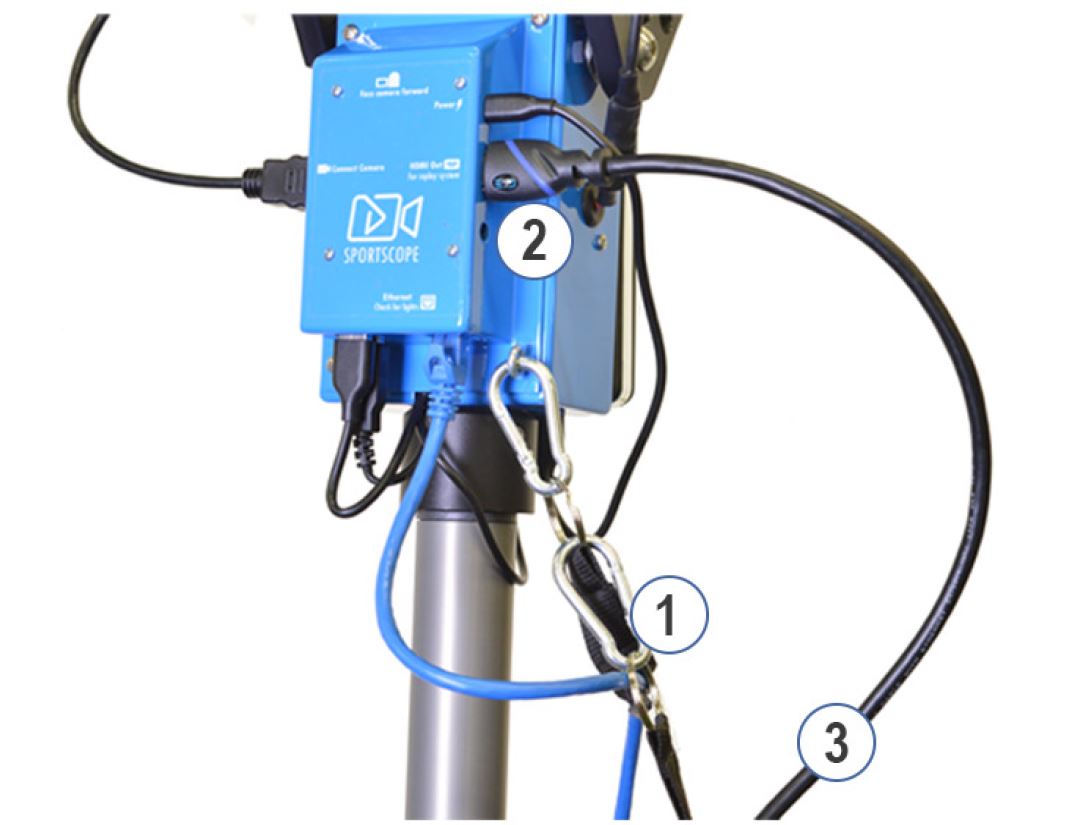 The 30' HDMI Cable that was provided with your system should have a carabiner tethered to it near one end. You will daisy-chain the carabiner with the carabiner from the ethernet strain relief, ensuring that there is enough slack for an arc of cable for each cord.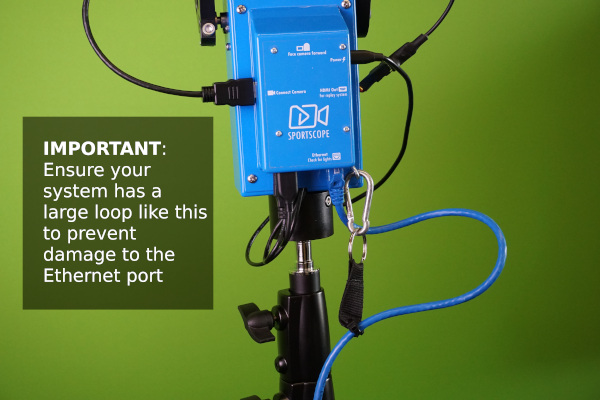 Having both cables connected via strain relief to the corner eyelet screw on the wireless head will protect the ports in the blue box. Failure to use the strain relief clips correctly WILL result in damage and this will NOT be covered under the normal warranty policy.
Step 2. Connect the 30' HDMI Cable to the HDMI Out port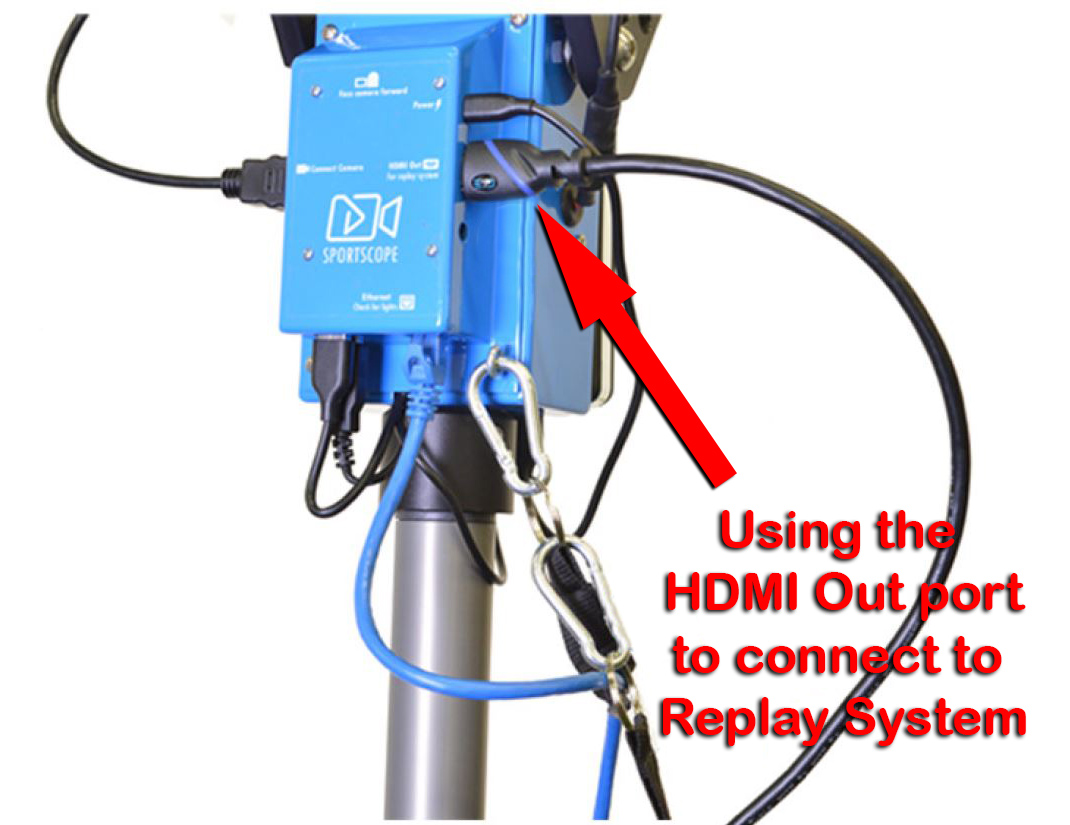 Once the strain relief is connected you may insert the HDMI connector into the HDMI Out for replay system port.
Strain Relief with Port Protection Plate
If you have the port protection plate, the chaining of carabiners and key rings will function the same way, but you will plug the HDMI cable into the HDMI adapter port at the bottom of the plate as shown below.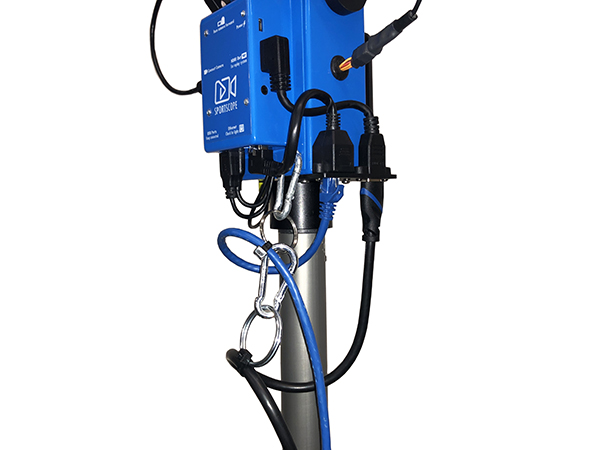 Important

: Do not tamper or remove the adapter cords connected from the plate to the ports in the blue camera head unless instructed to do so.
Step 3. Connect the 30' HDMI Cable to your replay system
Then connect the other end of the HDMI cable into your HDMI input on your replay system. Below is an example: