Tighten the Tilt Motor Shaft Screw:
In most cases, the reason the Wireless Head is no longer tilting up and down is because the slot gripping the tilt motor shaft is not tight enough:
Locate the hex screw and square nut that controls the tightness of the wing around the motor shaft.
Use a 3/16" Allen wrench to tighten by a 1/4 turn and then test the tilt function with the iPad: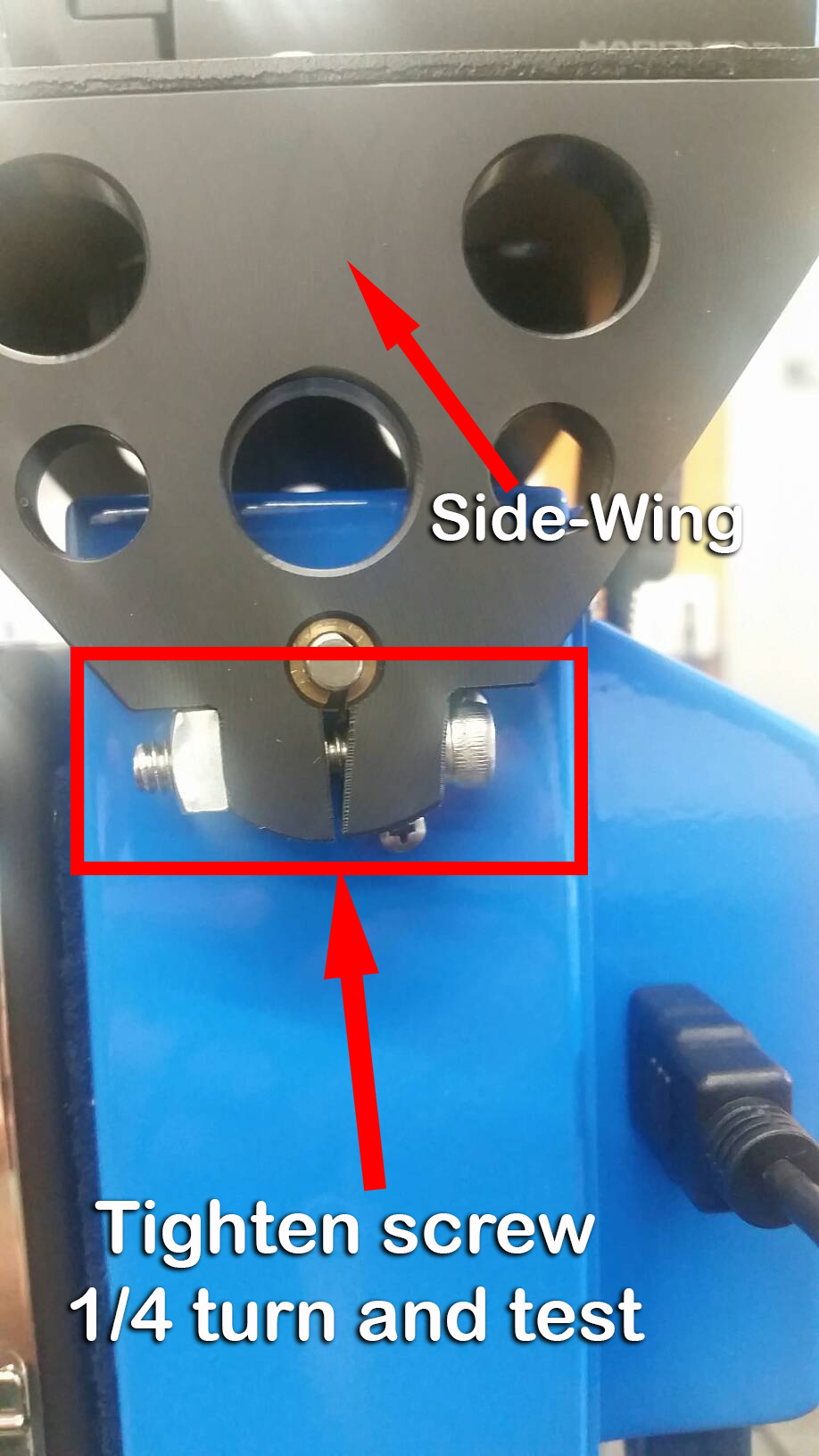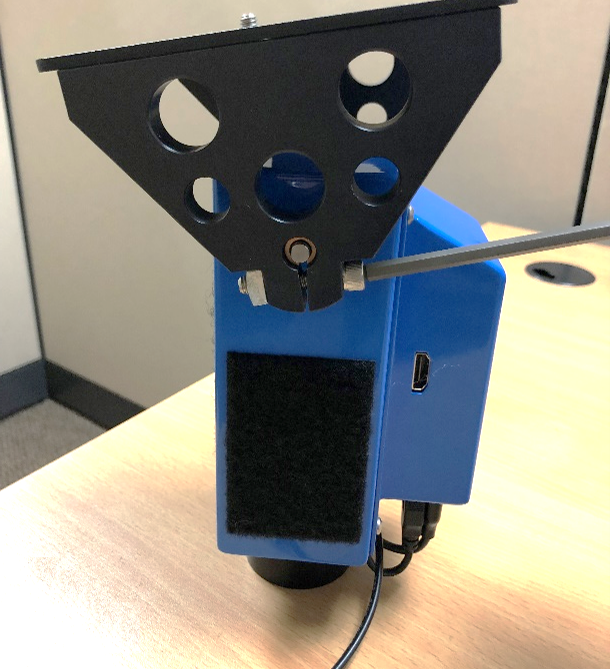 If the tilt is still not working have someone LISTEN to the Wireless Head while the tilt function on the iPad is pressed.
If there is a consistent motor sound then this most likely means the screw needs to be tighter. Tighten the hex screw another 1/4 turn and test again.
If after several turns and the bottom tips of the side-wing are about to touch and the tilt is still not working then this could mean that the side-wing has been compromised. Call Sport Scope Support for assistance: 509-204-3270.