1. MAKE SURE YOUR IPAD IS COMPATIBLE WITH THE WIRELESS CAMERA SYSTEM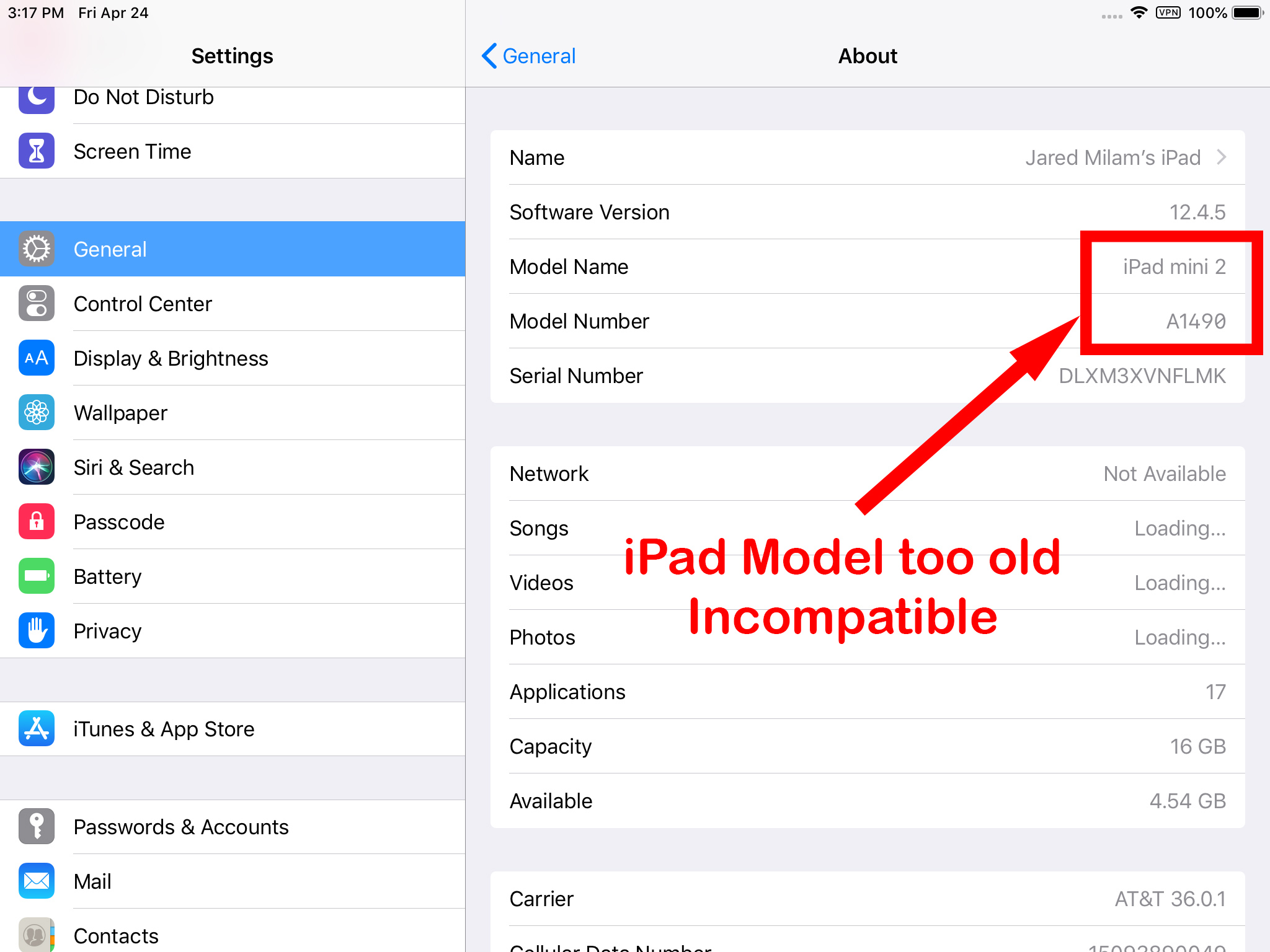 Cross reference your iPad with the iPad models from our Compatibility Page here.
Make sure your iPads are in the green under the Wireless/Smart Camera blue column.
To find your model number go to the iPad Settings > General > About > Tap on the Model Number so it changes to A1234. Use this number to see if your iPad is compatible on the Compatibility Page.
---
2. MAKE SURE THE iPAD IS NEAR THE ANTENNA
Make sure your iPad antenna is positioned properly and unobstructed
If you have the Antenna pictured below be aware that it emits a 20ft Cone of connectivity.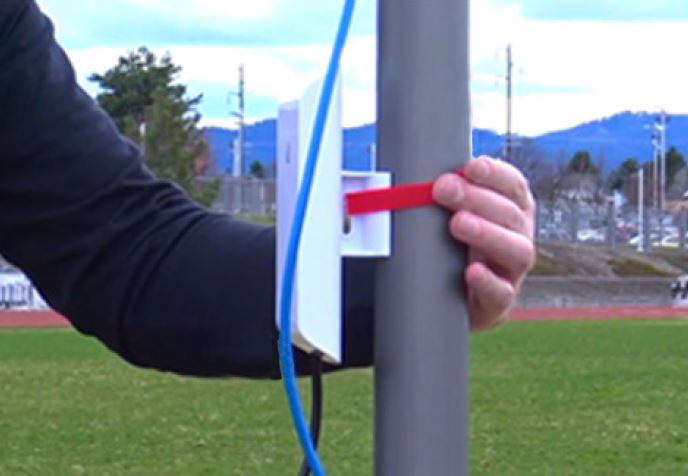 Please make sure that this antenna is facing the operator and their iPad.
If you have the Antenna pictured below be aware that it emits a 15ft Bubble of connectivity.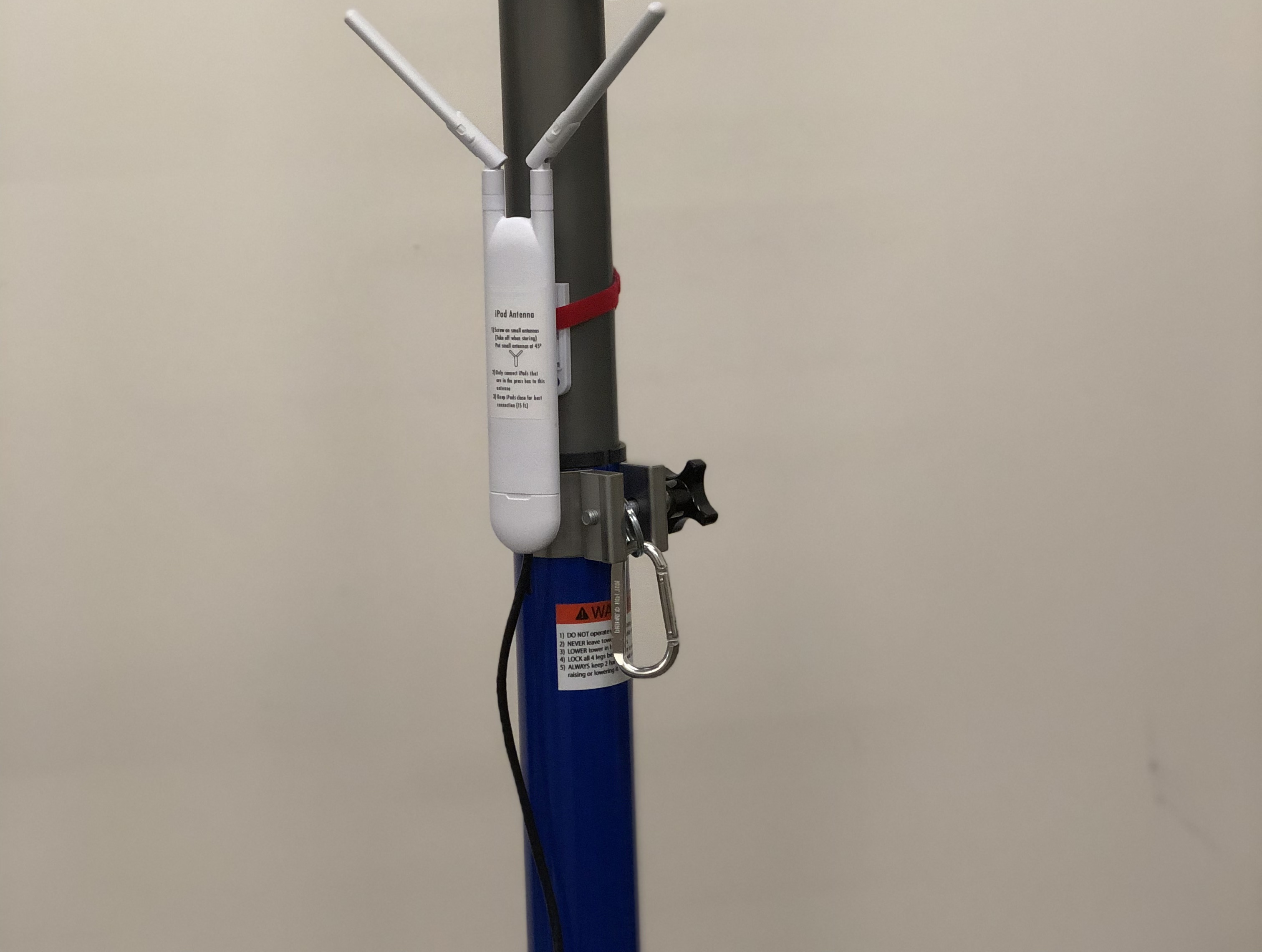 Please make sure that the operator is near the antenna and that the antenna is not on the opposite side of the pole as the operator.
---
3. SWAP OUT THE POWER CORD WITH AN ANKER BATTERY CHARGING CABLE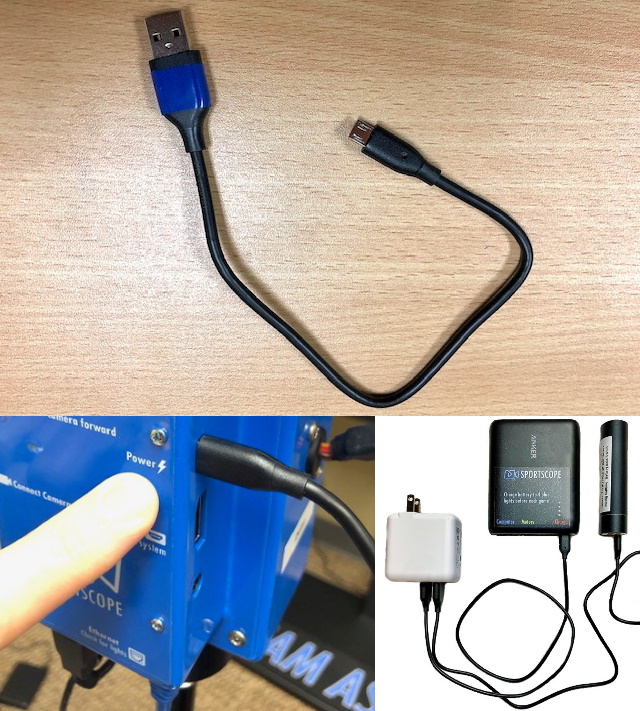 If you have our most recent battery setup for your Wireless Camera (as pictured above), you can use the MicroUSB cable used to charge one of those batteries as a power cable.
Sometimes Lag can be due to a lack of power to the system's computer caused by a faulty cable.
Swapping that cable out with a compatibly-rated MicroUSB cable can solve operator delay outright.
Both of the USB cables provided with the newer model of batteries are compatible, but
NOT ALL MicroUSB CABLES ARE COMPATIBLE.
If you're using a MicroUSB cable that we didn't provide, this can also cause lag.
If you identify one of your cables as faulty, a new one can be purchased in our Replacement Parts Section.
---
4. RESET THE IPAD NETWORK SETTINGS
If your network is still having problems with lag, try resetting the Network Settings
Go to General > Reset > Reset Network Settings.
The iPad will reboot. You will be required to input the WiFi password once you reconnect.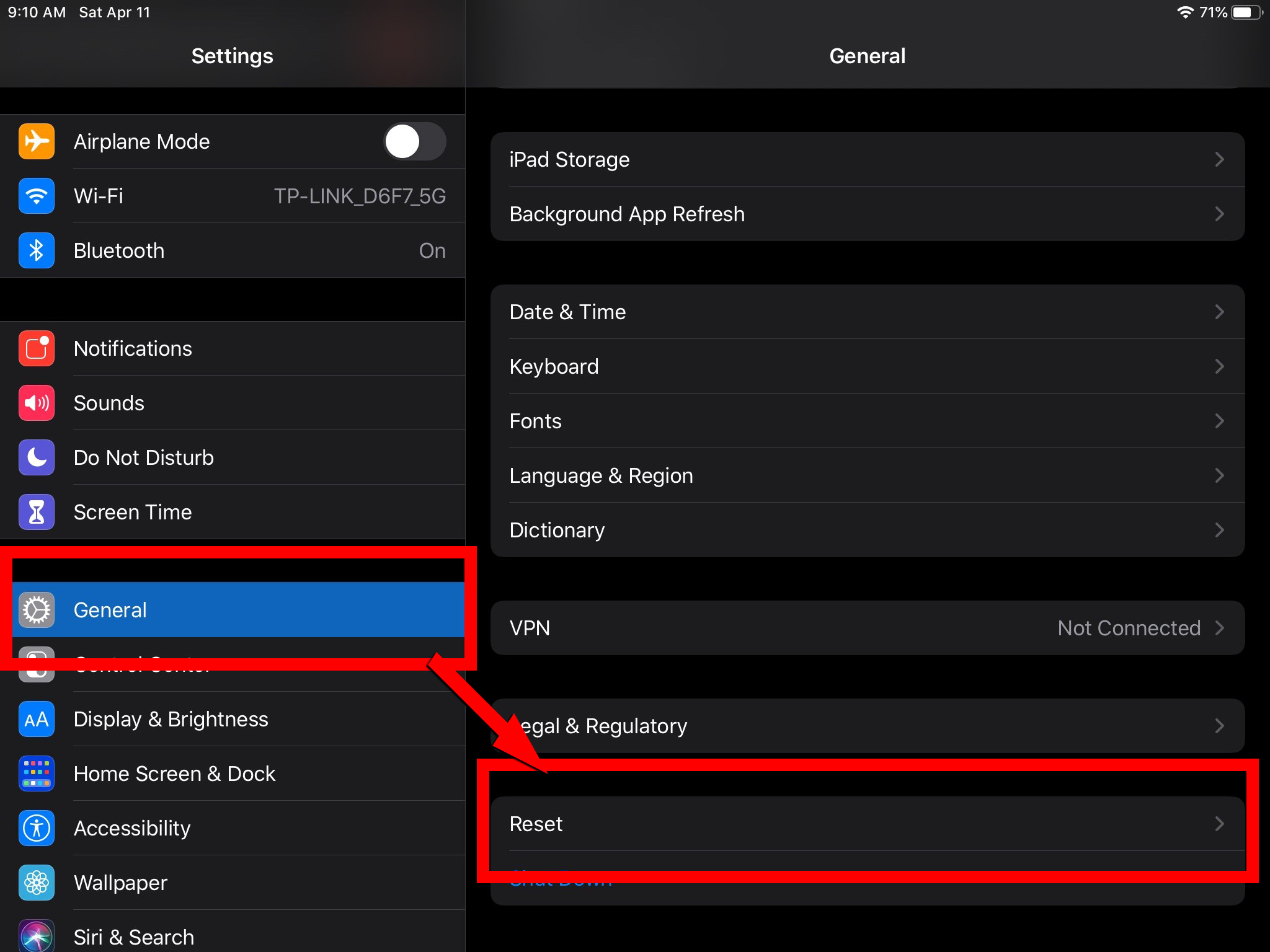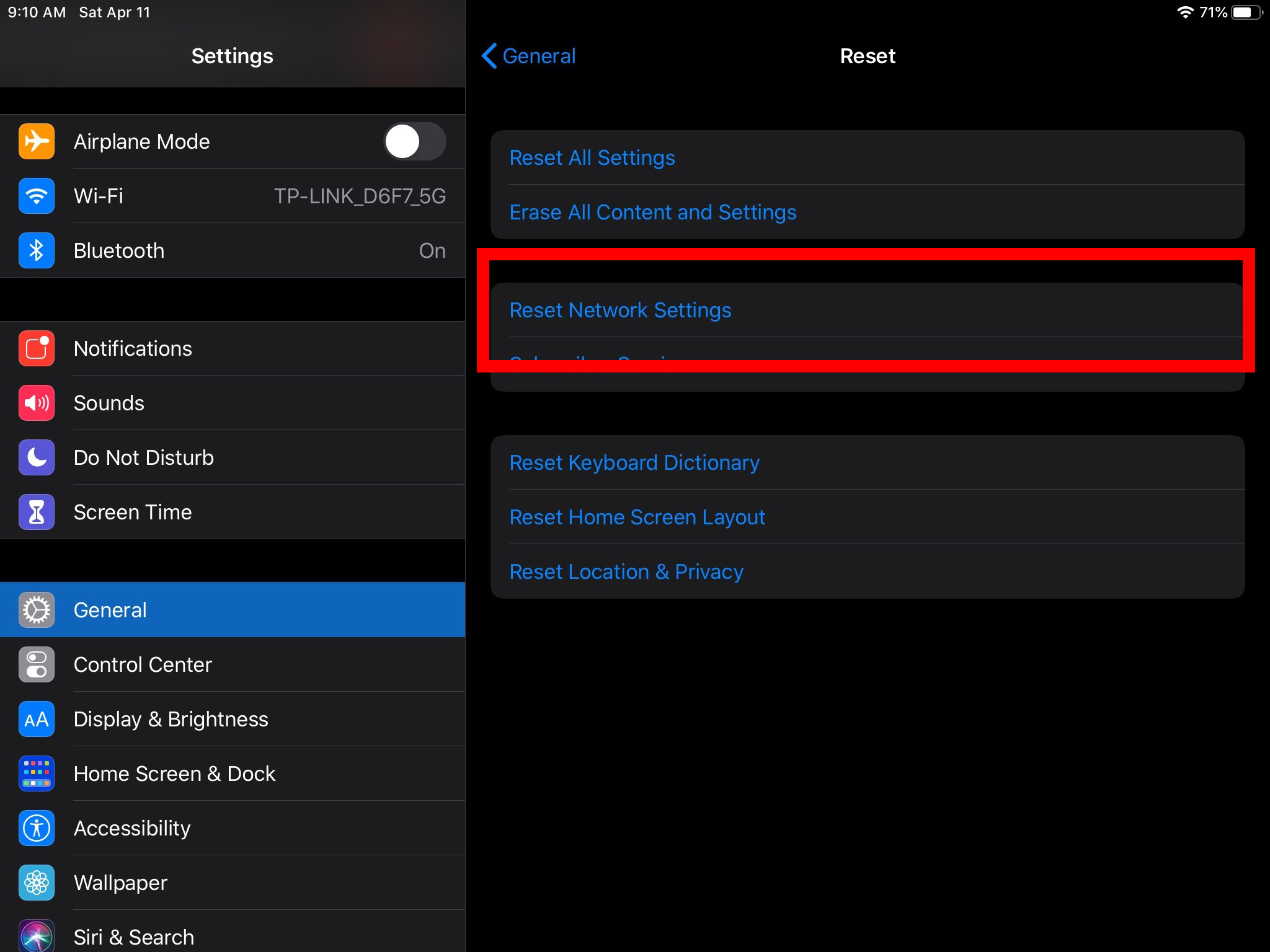 ---
5. CHECK WIFI% CONNECTION ON SYSTEM INFO PAGE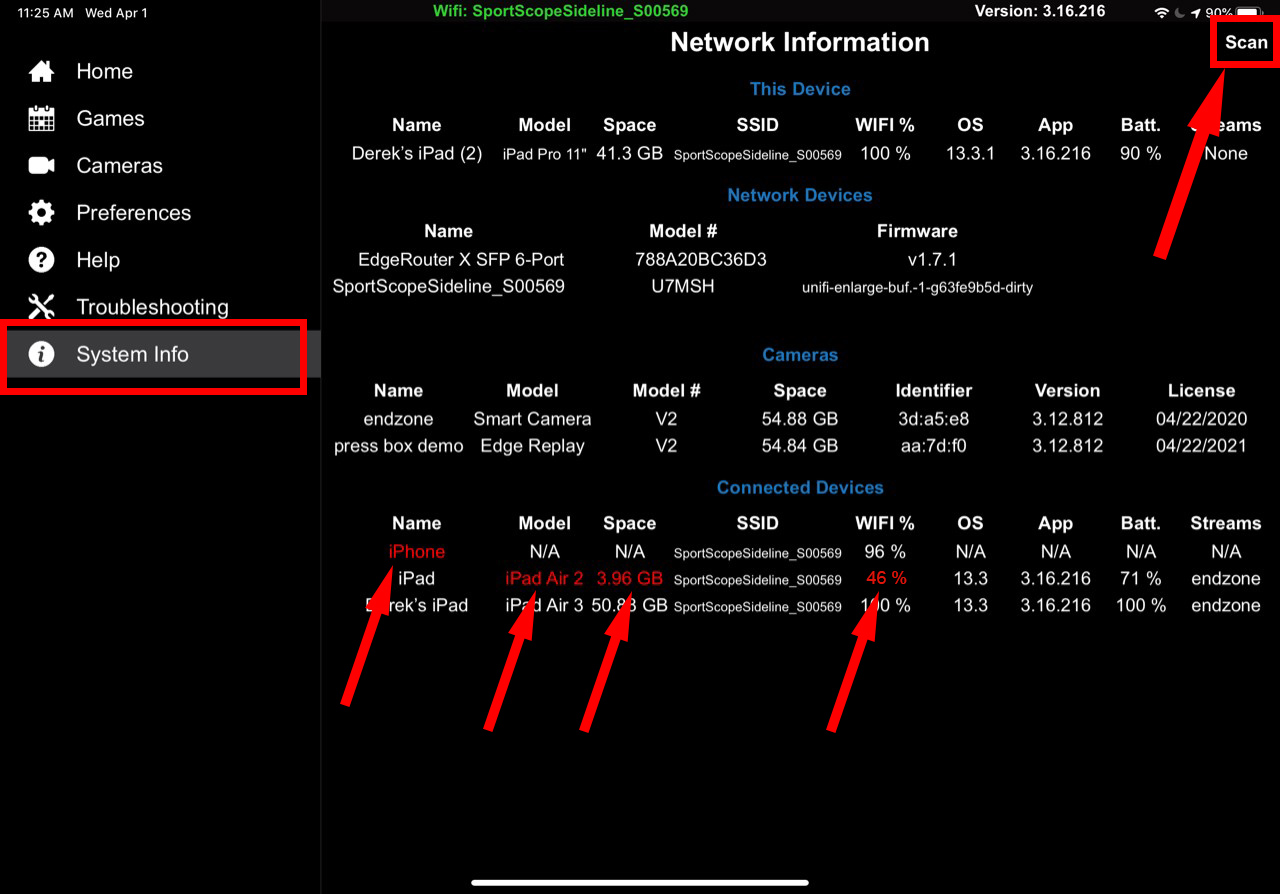 If you have followed all of the above guidelines and the system is still lagging, it may be because there is a device on the network that is poorly connected or causing an issue in some other way.
Go to the System Info page
Hit the Scan button in the top right
WAIT for the scan to complete (usually 20-30 seconds)
Look at the WIFI% for all of the connected devices and see if there are any other red flags
Remove any devices that aren't part of the Wireless Camera system, such as other iPads and/or any phones.
IMPORTANT: If the iPad has poor WIFI% (anything below 70%), do the following:

Turn the WiFi OFF.
Move the iPad as close as possible to the antenna.
Turn the WiFi back on and reconnect to the network.