IMPORTANT: These instructions apply if ONLY the pan left and right is not working.
---
Check that the Set Screw is Securely Against the Motor Shaft
In most cases, the reason the Wireless Head is no longer panning is because the hex set screw on the mounting disc is no longer lined up with the flat side of the panning motor shaft. To find out loosen the hex set screw with a 5/32" or 4mm Allen wrench and then pull the disc off: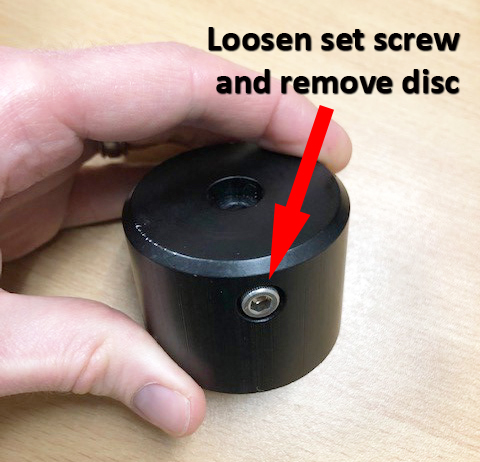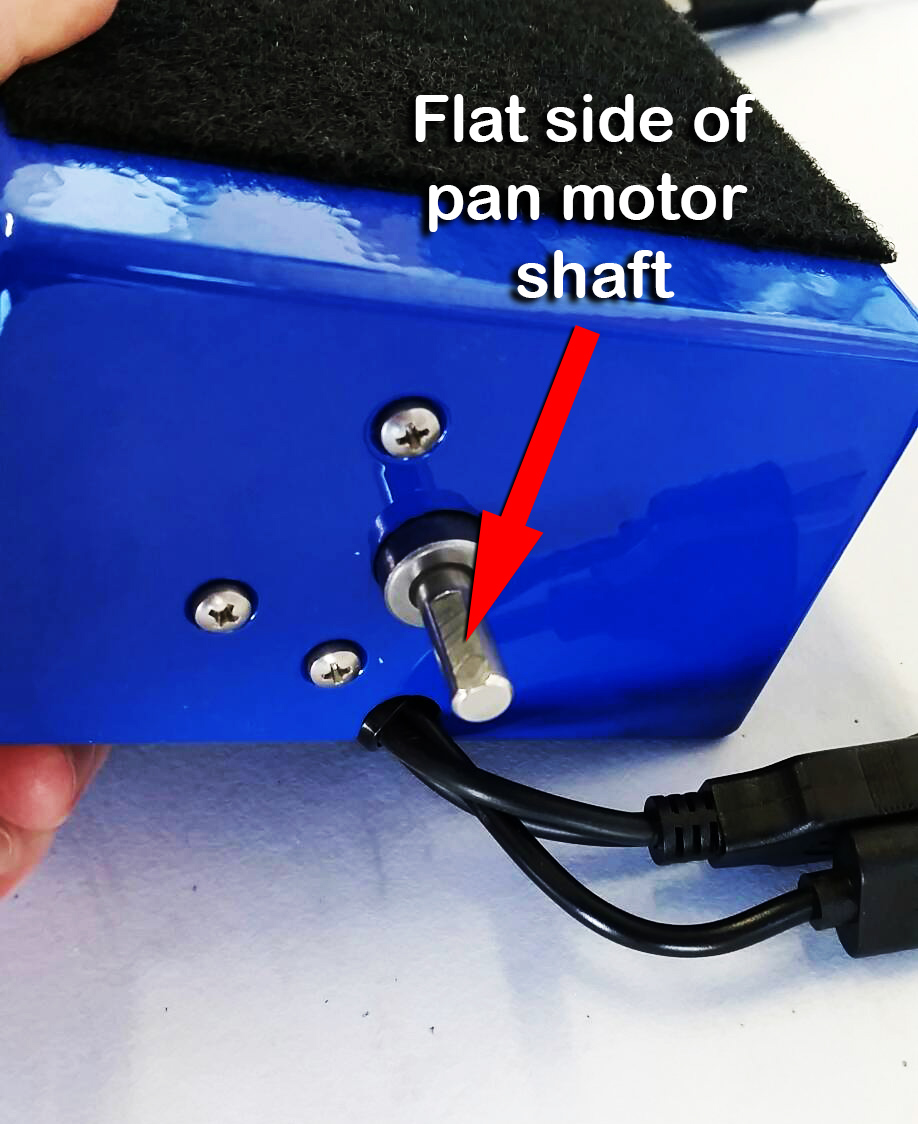 Once the mounting disc is off and pan motor shaft is visible, BEFORE you re-attach have someone move the virtual joystick on the iPad either left or right and hold. Then listen and watch to see if the motor shaft is rotating. It will appear to be rotating very slowly.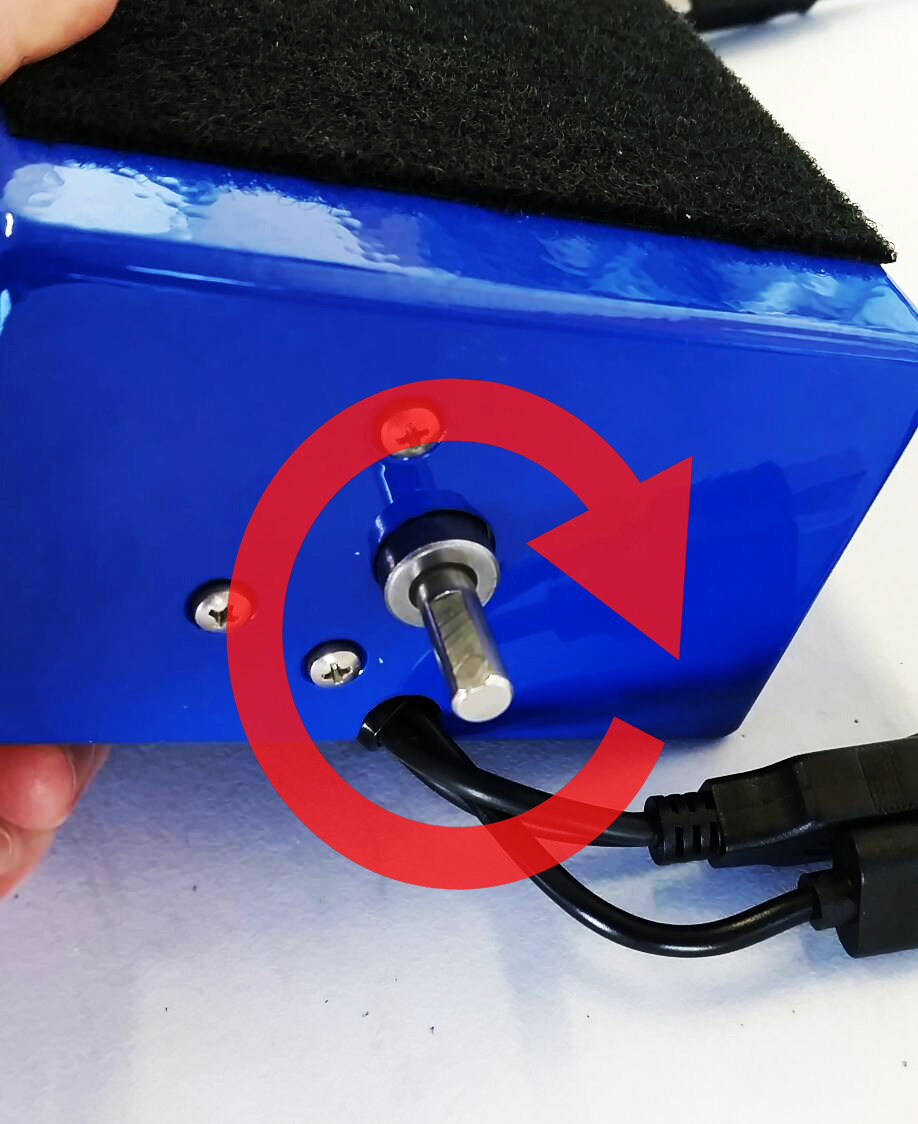 If you hear a consistent sound and it rotates 360°:
If there is a motor sound and the shaft is rotating normally ALL THE WAY AROUND without any clicking or seizing then we can line up the hex screw with the flat side of the motor shaft.
Push the disc all the way on and tighten the screw with the allen wrench.

Test again to verify that the whole mounting disc rotates when the iPad virtual pan direction is held.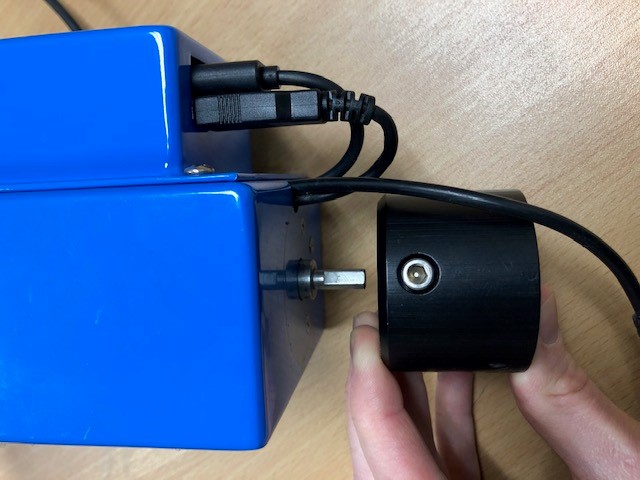 ---
If you hear the motor sound but it does not rotate:
If the motor sounds but the pan motor shaft does not rotate then most likely the motor is broken. Call Sport Scope Support: 509-204-3270.
---
If no motor sound:
If there is no motor sound when let or right is being held on the iPad screen then check to make sure the Wireless Head battery has a sufficient charge. If not, it may need to be charged for at least an hour.
If battery has charge then try pulling out the motor power cord (1) color coded with yellow tape. Then re-insert and test again. (YOUR BATTERY AND YELLOW MOTOR CORD MAY LOOK DIFFERENT FROM PICTURE)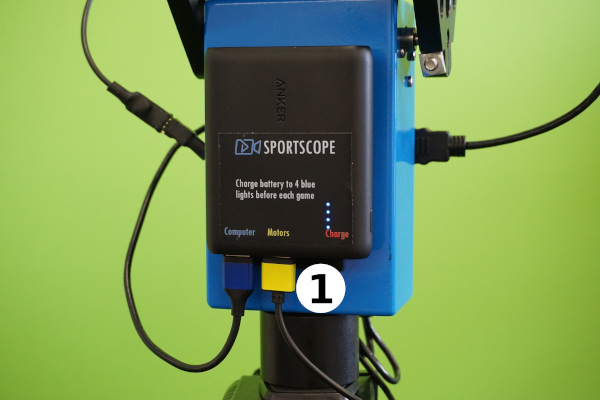 If still no panning motor sound try swapping the USB cables on the bottom of Wireless Head. They are interchangeable: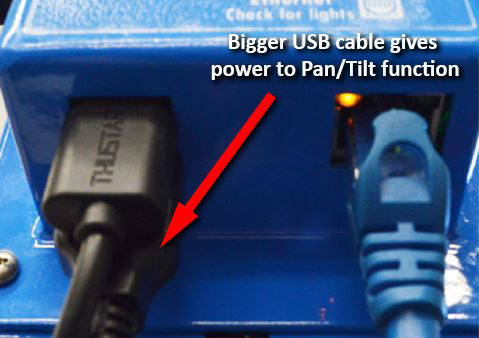 ---
If still no sound then this means that either there is a problem with the pan motor itself or an internal connection from pan motor to the motor computer board. Call Sport Scope Support: 509-204-3270.